Mac based computers from Apple are one of the most user friendly and easy to use computers out there. One can just jump in head first into using a Mac without any sort of training and they'll do just fine. Unlike Windows, Mac provides you everything in one single package on a Mac. You get word processors, spreadsheet managers, and even presentation creators. You have GarageBand if you are someone who works with audio, you have iMovie which is a great tool to edit videos.
Macs are loved by people who use their machines mainly for work. I as a blogger write most of my posts on my Mac and I absolutely love the experience. I have to manage a lot of documents and files which I sometimes mess up with.
How many times have you deleted files and then regretted it the next second of deleting?
We all have been there. We all have a sinking feeling when we realize that an important file has just been deleted accidentally. Some wise man said 'Always take a backup.' And now you are thinking why I didn't listen to the wise man.
Listen to the wise man and take a backup but before that let me show you How to Recover Deleted Files in Mac.
Look in the Trash Can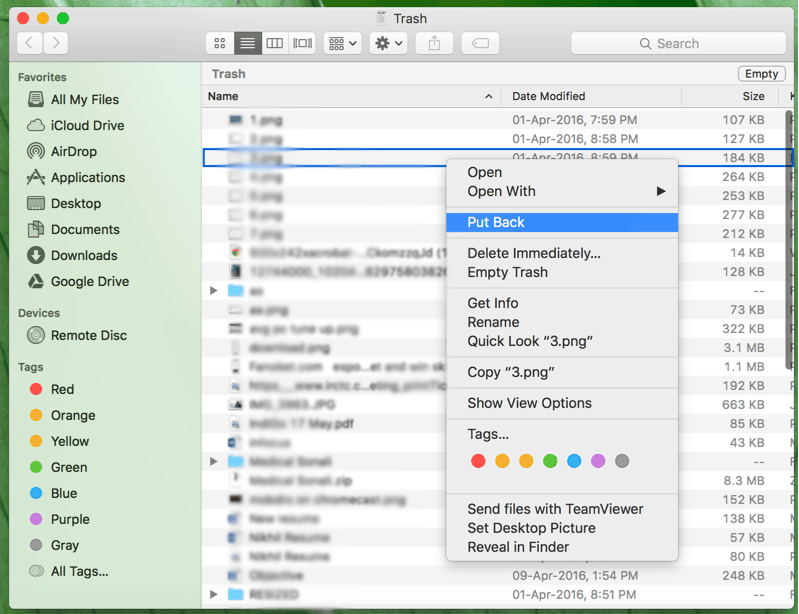 If you haven't used shift key while deleting the files then those files are laying down in the Trash. Just open the trash and select the files you want to restore and click 'Put Back' from the right click menu.
No, I looked into Trash but my files aren't there
Then let me show you how to recover deleted files in Mac. Many software are available out there which will help you recover those so called 'permanently deleted' files. But not all of them are good.
Pro Tip: If you have accidentally deleted some files or a folder then stop using that computer immediately. To be more specific: don't transfer data onto your disk until your files are recovered.
Download Data Rescue for Mac from Prosoft's official website. Data Rescue is freemium software. You can use the free version to recover upto 2 GB of data.
Once downloaded, install it on your Mac.
Run Data Rescue for Mac. It has several options which you can use.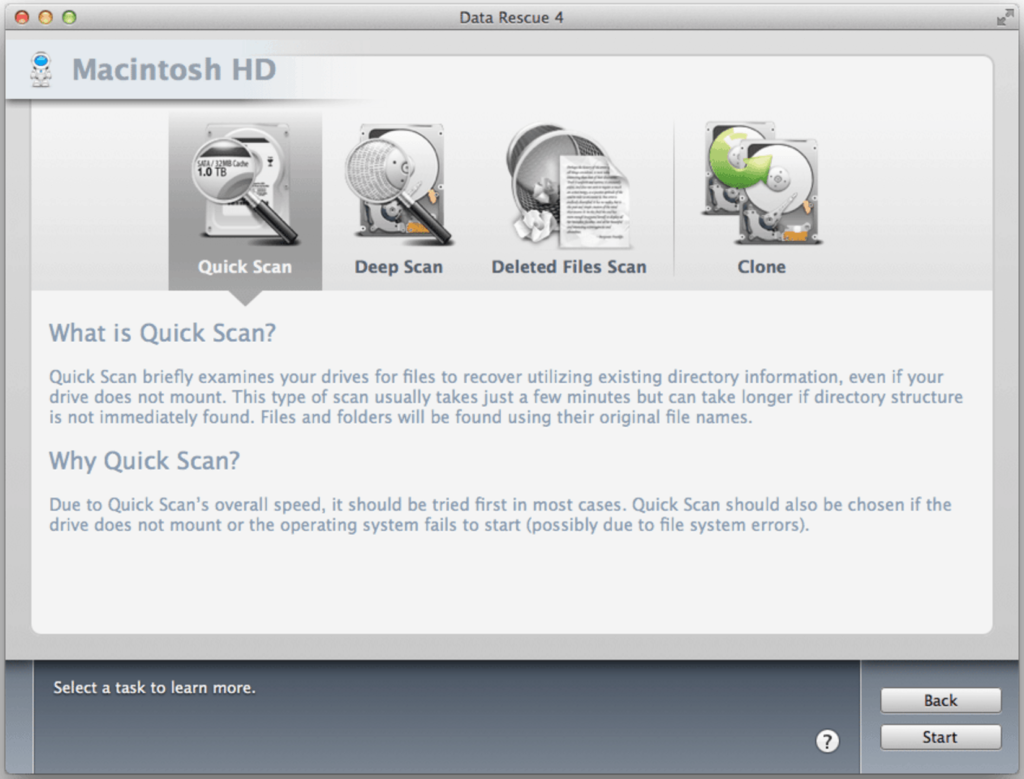 For me, Quick Scan does the task. Click on Start and Data Rescue will start looking for recently deleted files. Once it's done, you can look for your files and restore them easily.
If you have deleted an entire folder, partition or disk then the Deep Scan option is the best option.
You need to have an external hard drive, flash drive or even an iPod to recover your files. Data Rescue Deep Scan option recovers data onto an external drive, so that your data on current drive is safe and secure.
Data Rescue has always worked flawlessly for me. It is one of the best Recovery software available out there for Mac users. If you have questions, then let us know in the comments section.
Disclaimer: This is a guide written only based on personal experience, and we have no connection with the software maker for this.