As a college student, managing your finances is something that is really important. Not only as a college student, though, but even for everyone, managing finances is a really tough thing. Once you go out with friends, you don't know where you spend how much money and eventually you come back home with empty pockets. Today, let me help you manage your finances in a much better way by listing out the best money management apps that are available for Android.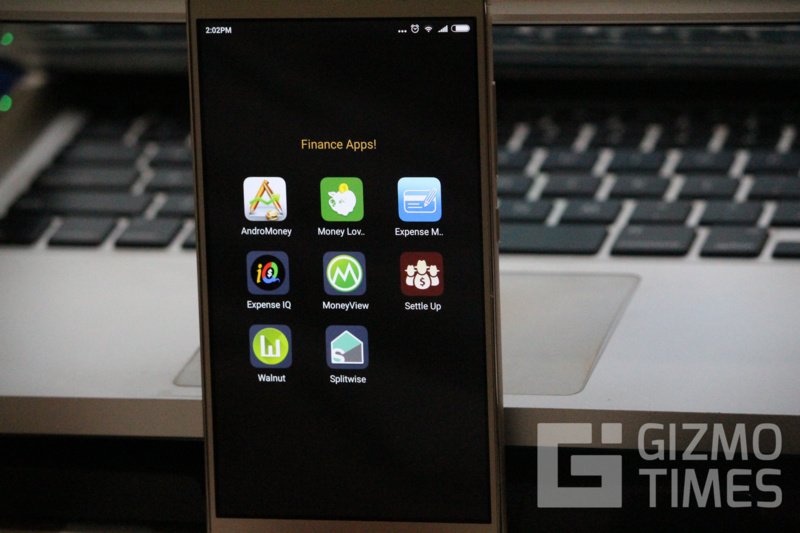 Besides these apps, there will be other apps that are available to track your expenses as well, but these are the ones I like the most because of certain features that they provide. Feel free to let me know in the comments section if you use any other app for managing your finances.
AndroMoney is probably one of the most commonly used app on Android for managing finances. It lets you add your expenses and your income from different sources, into different accounts such as your bank account, credit card or even your wallet. If you keep a correct track with this app, you can know how much money you have in your wallet without even looking at it!
Money Lover (
Free
)
Money Lover is another app that lets you see where you've spent your money and on which category. It also has a budget planner and a bill reminder, which will remind you every month to pay your bills so you don't incur any additional fine on your bill. The best part is that it has cloud integration, which lets you sync your expenses between your devices.
Walnut (
Free
)
Walnut is a great app if you're living in India. It automatically reads your SMS alerts from banks and adds your expenses to your expense chart. You can also manually add your expenses, and it helps you see how much spent on a particular type of thing in a month or a day. It also lets you split your expenses with your friends or relatives, whoever you want to split it with.
Expense IQ (
Free
)
Expense IQ is an intelligent expense tracker, just like the name suggests. It gives you a smart overview of your expenses, gives you detailed interactive graphs and reports. It also comes with a budget manager and a bill reminder feature that help you out immensely. Once you start using these features, you won't ever look back.
Money View (
Free
)
Money View is also an intelligent application that automatically reads your SMS and builds you expense report. It also packs a budget manager to help you plan your monthly budget. It also has a bill tracker and bill management feature that is probably the best out there, with proper timely reminders to pay them on time. It also features shared expenses that you can have with your friends or family, especially useful when you're going out on a trip and you spend together.
Worthy Mentions
Apart from all the apps that I've mentioned above, there are two more app that deserves to be a part of this list, which are not really personal money management apps, but great apps to track your spends and split the bill with your friends.
Settle Up (
Free
)
Settle Up is a great money management app for friends and flatmates. It lets you add the entire expenses of the house together, and then split them with all the flatmates. It lets you add the money for the rent, the utilities and other items that you purchase for your house. You should definitely check this out if you are looking for an app to handle expenses with friends and flatmates.
Splitwise (
Free
)
Splitwise is also a similar app to the Settle Up App, which lets you manage the entire expenditure and then split it with your friends at the end of the month, or the end of a trip. It constantly shows who owes who how much, and when someone pays the money, you can simply clear their dues. It also shows you all the expenditure made, including your bills and other expenses.