It isn't just the Google Pixel Launcher that was made available on the Play Store, but the official Google Wallpapers app also went live, but with a big difference. Unlike how the Pixel launcher was limited to only the Google Pixel devices, the Wallpapers app is available across all Android devices. The word about every device isn't official but for the 97-odd devices that we have added to our account, it shows that it is compatible with each one of them.
Here's something interesting about the Google Wallpaper app.
Access images from Google Earth, Google+, and other partners and the number of wallpapers in the database keeps growing
For devices having Android 7.0 and above, you can set one wallpaper for the lock screen and other for the home screen
Pick the favorite category and you can set it to change the wallpaper daily, and the wallpaper will get downloaded automatically every day. You can choose whether to download the wallpaper only when Wi-Fi is available, or on any network
Download Google Wallpapers app for Android
Download Google Wallpapers app APK
For some, who cannot download the app directly from the play store, you can get the APK for the same. You can sideload the app on your Android device, but it won't get the updates directly and you will have to somehow download the one from Play Store in order to receive any updates in the future.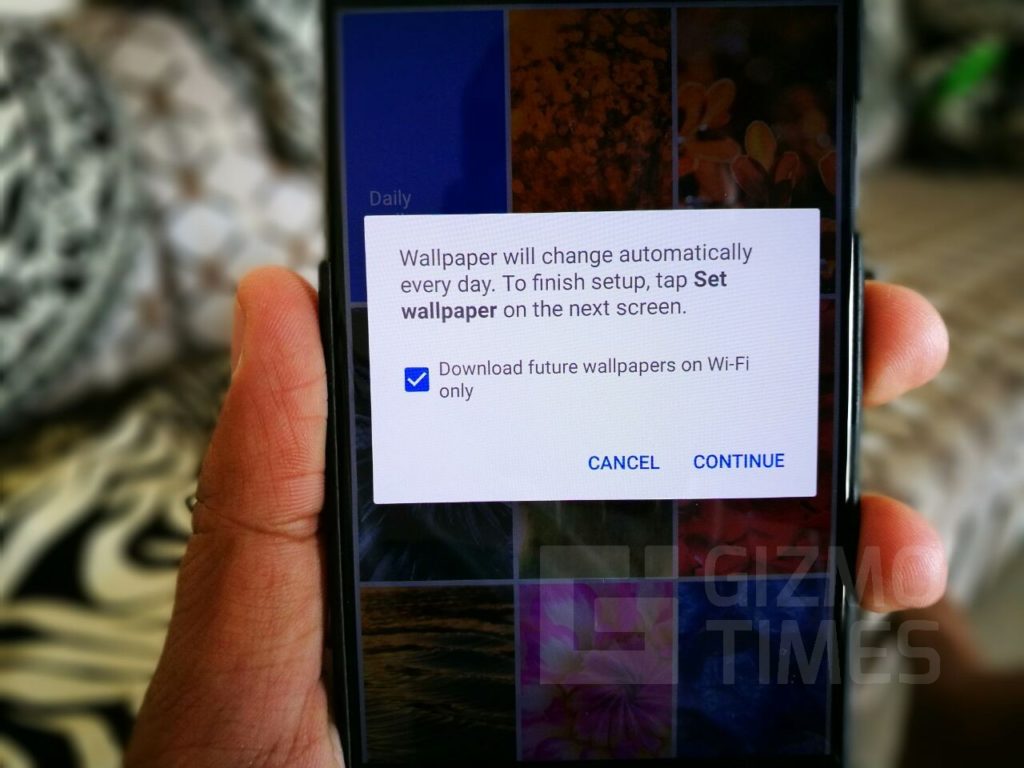 Google Wallpapers 1.0.0.135171601
By Google Inc.
2.28 MB
Minimum requirement: Android 4.1
Download APK: Link
Have any issues while using the app? Do let us know. We haven't noticed any bugs with Google Wallpapers app but if you do, we can help find a fix for that and the official app from Google should regularly get the updates with all the bug fixes.