With WhatApp becoming a must have Instant messaging app in every smartphone is getting new features to suit the users needs. Recently WhatsApp got support for File sharing restricted to only PDF files and this will be changing with this new update. With the latest version of WhatsApp, v2.12.535 now users can send and receive not just pdf files but also files from Google Docs and Sheets.
Although WhatsApp is sending only PDF files even with this update, the app will convert Google Docs and Sheets from Drive files into PDF format and send them across. This does not seem to be a permanent feature but is quite useful to share files on the go. Now WhatsApp even supports text formatting which can help in stressing a particular word or sentence which cannot be expressed with an emoji.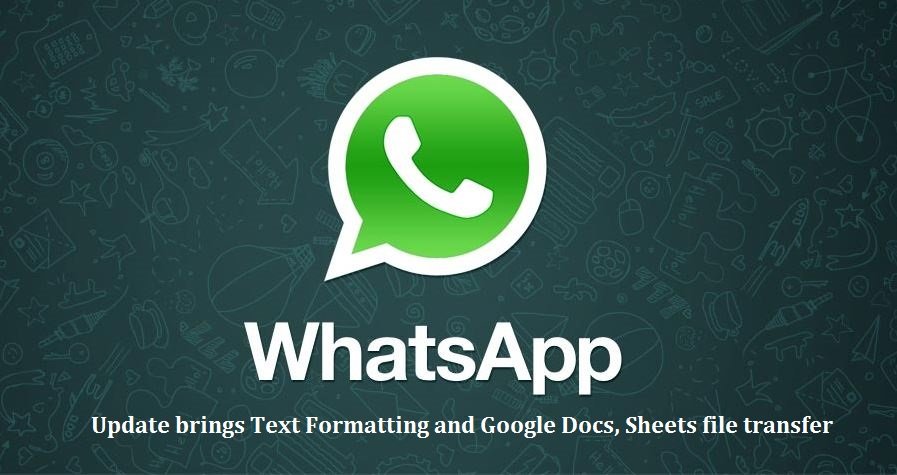 Under text formatting, you can now Bold your words and write in italics. If you are searching for How to Bold your words in WhatsApp, the company has not mentioned it anywhere, to Bold your words you have to add an asterisk to the beginning and end of a sentence or word. In the same manner, if you to produce italics, you need to add an underscore at the beginning and end of a sentence.
The update is not available on Play Store and WhatsApp v2.12.535 can be installed using File download and manual installation. We are expecting the latest update to start rolling out for users in phases through Google Play store shortly.