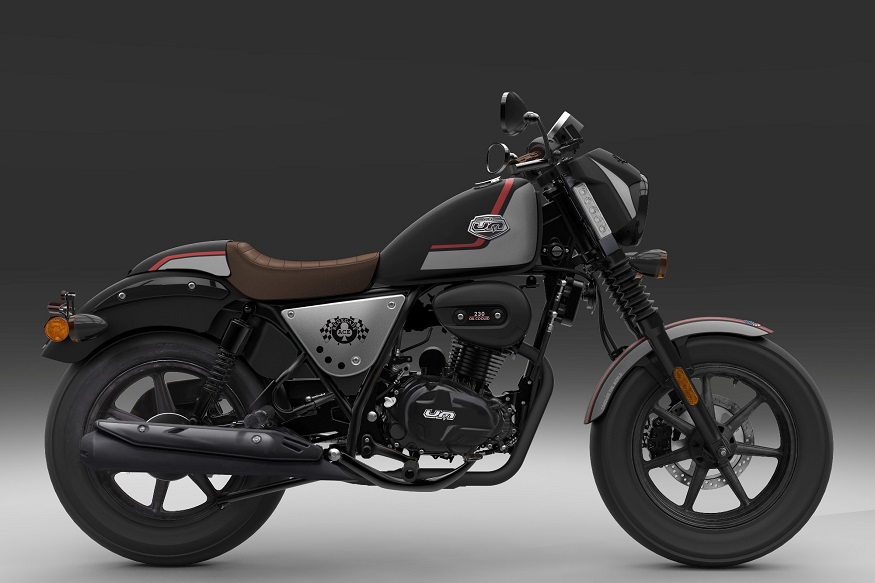 UM India has recently launched two new bikes in the Renegade range, the Renegade Ace and the Renegade Duty S.  The new UM Renegade Duty S and Duty Ace have been developed keeping both on road and off road users in mind and they are both powered by the same engine. The bikes were launched alongside the UM Renegade Thor.
Specifications
The Renegade Duty S and the Renegade Duty Ace from the UML India have the same 223cc engine that is oil cooled and produces a maximum of 17ps power at 8000 rpm. The peak torque on both the bikes is 17Nm at 8000rpm. The engine on both the Duty S and the Duty Ace are mated with a 5-speed transmission.
Both the variants, the Renegade Duty S and the Renegade Duty Ace come with 17-inch alloy wheels on the front and 15-inch alloy wheels on the rear. The bikes both come with digital speedometers and also have a gear indicator along with other necessary details that might be required by the user. The Duty S has a kerb weight of 142 kg and the Duty Ace is marginally lighter at 140 kg. Both the bikes share the same ground clearance of 180mm and the stopping power on them comes with the 280mm disc brake on the front and the 130mm drum brake on the rear.
There is also an upcoming UM Renegade Duty 230 which is more city oriented and the seating position of the rider will be more upright with more relaxed arms and legs. The seats are split midway to offer an easier riding position for the rider. The Duty 230 has a length of 1,975 mm and is 730mm wide. The height of the bike stands at 1,050mm while the seating heights are 756mm. The Duty 230 comes with alloy wheels for both front and rear wheels and the bike has a single pod dashboard for instrument cluster which is expected to have a digital screen and to indicate fuel level.
Both the motorcycles will be available for sale starting at a price of 1.1 Lakhs.