One of the most looked forward car of the Auto Expo 2018 was the Kia SP Concept which marks the entry of the Kia brand in India. This model will be available for sale in India 2019 onwards. The company is also looking forward to showcasing its 1.1 billion dollar factory that's underway in Andhra Pradesh.
While the company did showcase a wide range of its own international portfolio in the Auto Expo 2018, the Kia SP SUV will be the first to roll off the production lines. The SUV comes with a very rigid and squared design which is not completely going to the general Kia design language. However, this might be a deliberate attempt to beat the more stereotypic softer-edged, curved surface design that is more commonly seen even in SUV's.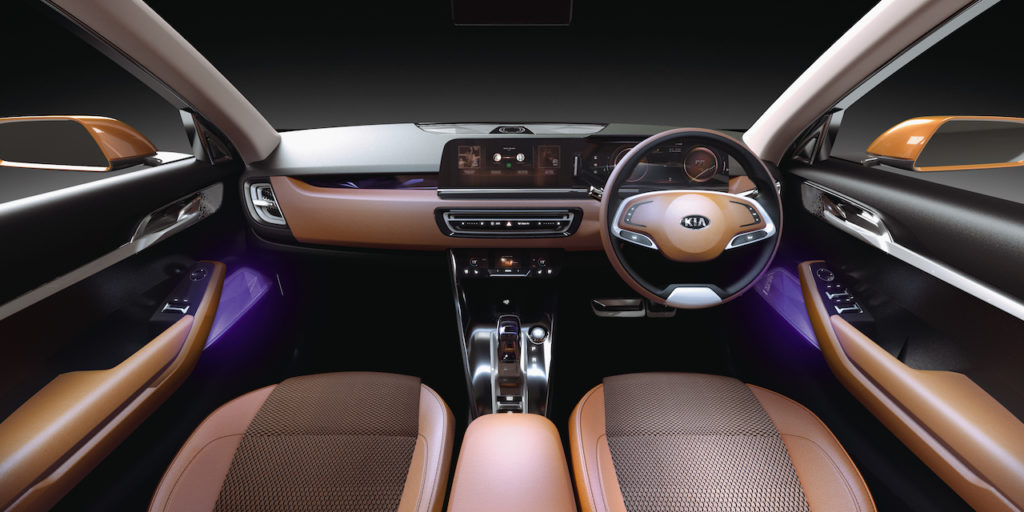 Once we start looking deeply we start finding similarities in the design of Kia SP SUV to its other siblings from the Kia family. The 'Tiger Nose' grille on the front is something common to every Kia on sale right now. The elegantly designed headlights on the SP SUV remind us of the Kia Optima which has been slightly redesigned to include a large fog lamp.
While most details on the car are unavailable for now, we expect both the Petrol and Diesel variants to be offered. It wouldn't be surprising to see both manual and automatic variants in the compact SUV which is expected to be built mainly in India to keep the overall costs low. The compact SUV is expected to come as a front wheel drive layout and we don't see an all wheel drive variant. The car will use a monocoque chassis and will come with dual airbags and ABS as standard across all variants.
While the cost and other details on the car are still unknown, we know that the car will be seen on the Indian roads only in 2019 when the car will hit the production line.