Alongside the mobile network, Reliance Jio is working to bring the broadband fiber connectivity to several cities across the country, and after the initial test rollout in Mumbai and even in Chennai, it is now noted that Reliance Jio is laying the fiber and the fiber access terminals are being set up at certain malls and housing projects in the city of Hyderabad in Telangana.
The JioFiber Preview Offer is said to be coming as a trial for three months where the expected speed being offered is about 100 Mbps, though it is also said that Jio is going to offer 1 Gbps broadband line for the consumers after the official release.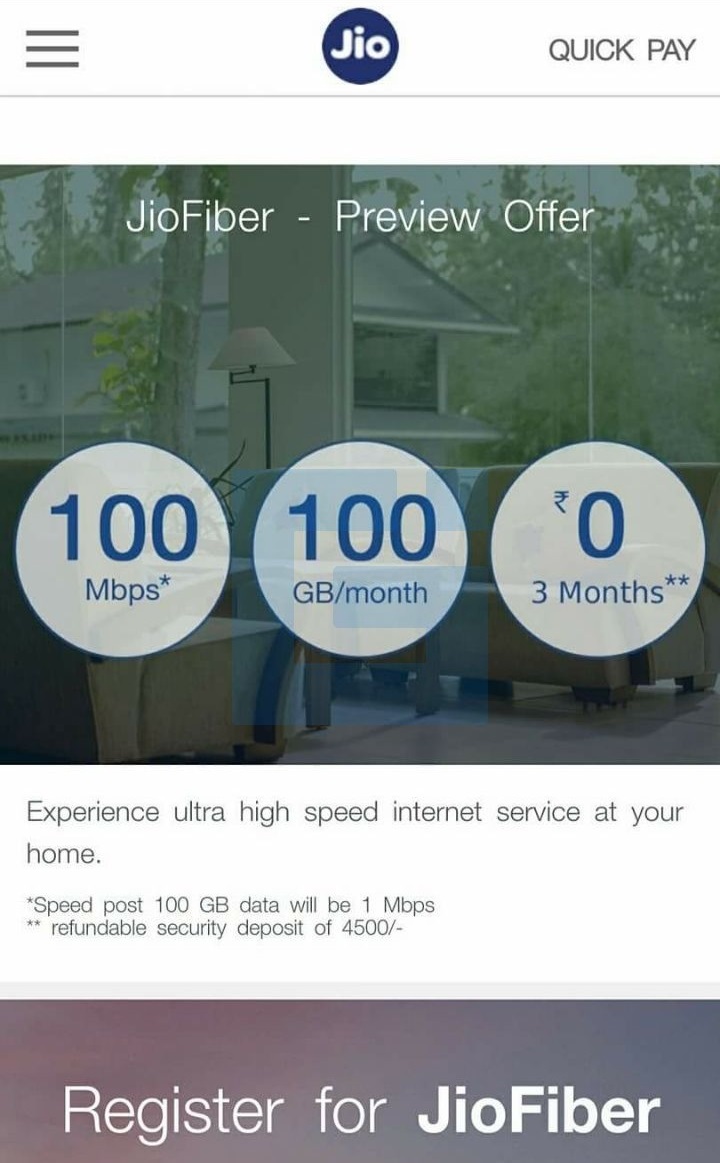 As of now, the Jio subscribers in Hyderabad haven't got any information or details on how to register for the Jio Fiber Preview Offer but it should be the same procedure whenever it goes official in the city. You need to pay Rs. 4500 as the refundable deposit and that will be refunded back once the three-month preview offer ends.
Since Reliance Jio has not yet given any details about the broadband service so far, there is still some time before the official plans are known, thus you should not trust any pricing plans that are being circulated around and wait for more details about the Preview Offer and the pricing of JioFiber.
Image source: Facebook (The access terminal picture is from Prajay Megapolis, a locality in Hyderabad).