GoPro, a company known for their ever so popular action cameras has announced an all new Omni VR Camera and a 360-degree video platform GoPro VR. These announcements were made as a part of the NAB show that is starting today. The device and the content platform that are launched are related to each other in a lot of ways.
The GoPro Omni is a cube-shaped camera that consists of 6 individual GoPro Black cameras for capturing the video from all the 6 faces of the cube. All these cameras are mounted on an aluminium rig. Aluminium being a very light yet strong material makes the rig strong while maintaining a lightweight overall. All the 6 cameras, despite being individually placed, work simultaneously to record individual videos, and finally, all the videos are combined together to make a single 360-degree video that is provided to the user.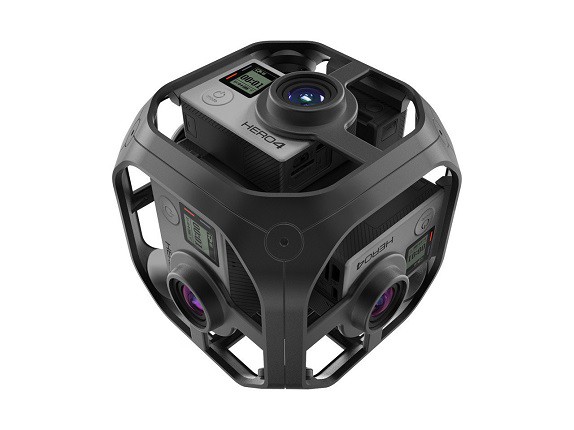 Along with the Omni Camera, the company also launched their GoPro VR, a 360-degree channel that offers curated content for VR. This platform allows you to get into the world of VR completely by enjoying some VR content on your VR devices. The platform contains videos created by GoPro, and partner athletes, that give you the thrill that you've never experienced. The platform is available as a website and a standalone application for iOS and Android to enjoy this immersive VR experience on the go.
The GoPro Omni is priced at $4999.99 only for the entire bundle, consisting of the aluminium rig, GoPro Kolor Software licence, six GoPro Hero 4 cameras and batteries, GoPro Smart Remote, Six GoPro microUSB cables, 32GB microSD cards and card readers and an ultra compact carrying/shipping case. The pre-orders for the GoPro Omni will begin today but no information is available about the actual shipping yet.