For people who are serious about photography and have the cash to spare, the company Leica is usually the trusted one when it comes to premium cameras. Leica has just announced another such camera which is one of its kind, a mirrorless camera with a full-frame sensor. This technology is only seen in the Sony A7-series which are costly no wonder but are worth it.
With the introduction finished with, the Leica SL comes with a 24MP full-frame sensor coming the ability to shoot 4K video at 30fps and HD video up to 120fps, a 4.4MP EVF and has a top continuous shooting speed of 11 frames per second. It has AF system adjusting focus from shot to shot and 2GB buffer to keep it stable. This surely makes this camera suitable to shoot any moving objects, giving you the perfect picture in return.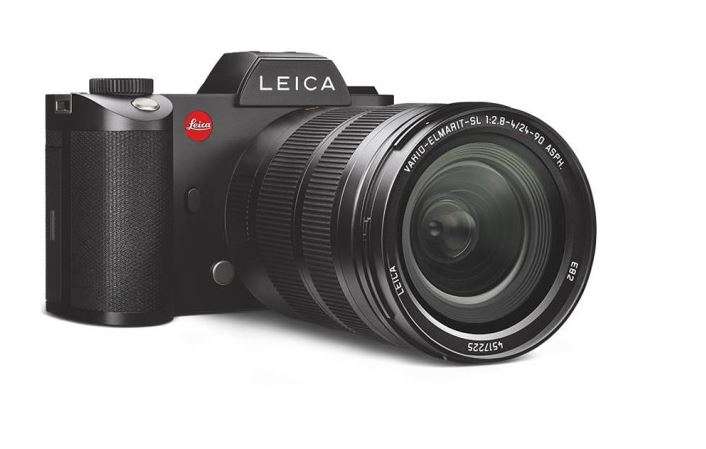 To make sure that you see everything perfectly, the Leica SL comes with Eyeres Viewfinder letting you see what the final photo will look like even before the photo is captured. It has a resolution of 4.4 million dots giving you the sharpest viewfinder, if you are not comfortable with the viewfinder there is a 3-inch touchscreen below the Electronic Viewfinder. The top ISO setting in the Leica SL is 50,000
The camera exterior is as sturdy as the device is from the inside, being built from solid aluminium along with being water and dust resistant. The Leica SL is compatible with the new L-series of lenses along with the other lenses by Leica making it easier for Leica users to use it with other lenses. With the Leica SL competing with the Sony A7 series cameras which are similar in technology but is priced almost half that of the Leica SL.
The Leica SL is priced at a whopping $7,450 for just the body only, if you are a Leica user with other Lenses then buying an adapter to use those lenses will be a better option compared to the 24-90mm/F2.8-4.0 zoom lens. It costs $4,950. the Leica SL comes with two SD card slots, with the camera weighing two pounds and some sharp angles you can surely use it as a weapon when in trouble.