STK has launched their first 'explorer camera' or action camera which is said to withstand extreme outdoor conditions and can be used under water thanks to the waterproof case available with it. The STK explorer camera comes with 12MP sensor which comes with a 170-degree wide-angle 6G lens and capable of recording videos at 1080p full HD resolution.
STK explorer camera comes with burst mode as well to capture 3 photos in 1.5 seconds and you can capture time lapse by taking series of photos at a set of intervals. Your smartphone can act as your viewfinder, live streams from the camera can be seen and you can start and stop video recording from your smartphone itself.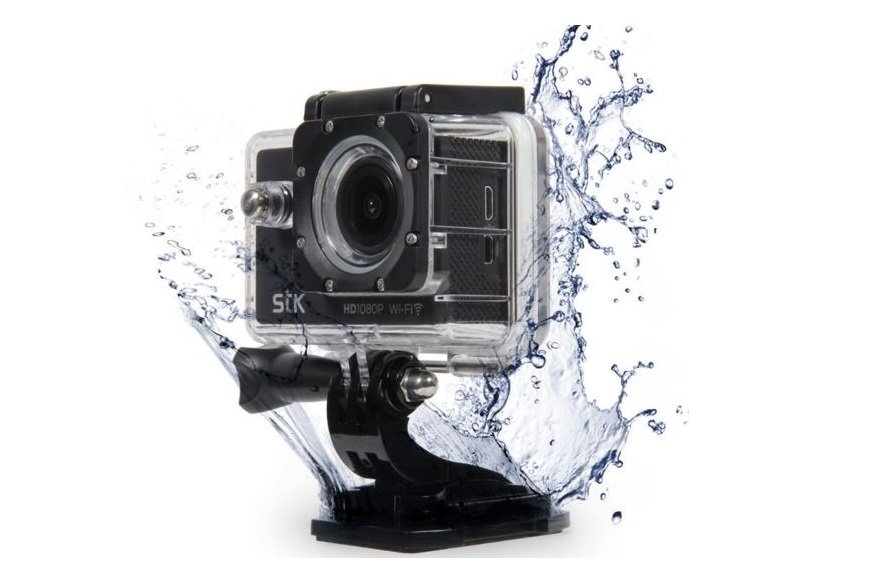 There is a mobile App for iOS and Android using which you can transfer and share your pictures and videos instantly using Wi-Fi direct. using the app you can take photos using your device and also watch recorded content. It comes with 90 minutes of standby time thanks to the 900mAh battery.
The STK explorer camera comes with 19 accessories like mounting options like handle bar  mount which lets you secure the camera to poles, handlebars etc. With the help of the helmet mount you can fix the camera to your helmet. commenting on the launch, Puneet Gupta, Head of Idia and SAARC, said, "We are very excited by the launch of our first action camera, the STK explorer camera. The state of the art camera is a premium, budget friendly option complete with 19 accessories for 12,499/-. With full HD 1080P video recording, a 170 degree wide angle lens it is time to discover the true spirit of adventure with the STK explorer".
The STK explorer camera is priced at Rs. 12,499 and is available across all leading camera stores in India. You can also purchase any of the 19 accessories to go with the camera.