Yesterday, Asus held their special "Zensation" event at the Computex 2015 conducted in Taipei, Taiwan. And in this event, the Chairman of Asus, Mr. Jonney Shih got into stage to announce a wide variety of products that covered almost every product category of Asus. There were announcements of Asus PA329Q and Asus Transformer Book T100HA also made at the event.
Asus's latest all-in-one PC offering was also announced at this event and it is something that excited a lot of people. The Asus Zen AiO (Z240IC) resembles the Apple iMac in looks here and there, and comes in two screen sizes, namely 21.5 and 23.8 inches. The PC construction is an aluminium unibody and the thickness measures in at just 6mm.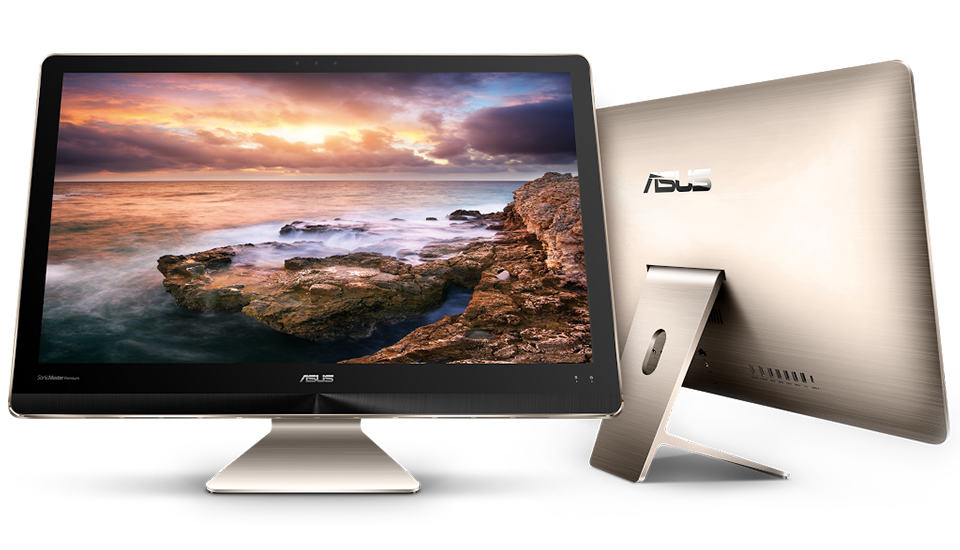 Powering this device is Intel's Core i7 processor with 32 GB of DDR4 RAM put in. The machine also features a 4 GB NVIDIA GeForce GTX960M dedicated graphics card. Following the trend, this device also features USB Type-C ports along with a 16-watt speaker with six drivers.
However, what keeps the Asus Zen AiO apart from other all-in-one PC's is that this machine has a 3D cam technology with provides its users with gesture based controls including 3 dimensional facial recognition which can be used for authentication purposes. There are hardly any PC with RealSense technology from Intel, and thus this enters that rare series.
The Asus Zen AiO is available in a golden color variant, which's the company's flagship color and is named "Subtle Icicle Gold".
As of now, there has been no official reportings on how much the Asus Zen AiO will cost. We will be keeping this post updated with the latest news on the Asus Zen AiO including details on its pricing.