At last year's Computex event, Asus announced their 32 inch 4K 16:9 semi-profesional monitor which costed about $2,200. And at this year's Computex event, Asus is back with an updated variant of their 32 inch 4K monitor. They also announced a Transformer Book T100HA and Asus Zen AiO (Z240IC).
This year's model PA329Q brings in the same 32 inch 4K display with a 16:9 aspect ratio that we loved last year, but with some major improvements. And one commendable improvement made is that now, the monitor will be able to display 100% of Adobe's color gamut and also instead of the 12-bit internal lookup table, this year's model features a 16-bit one. Also, favoring those video producers out there, the monitor now has added support for BT2020/DCI-P3 color spaces.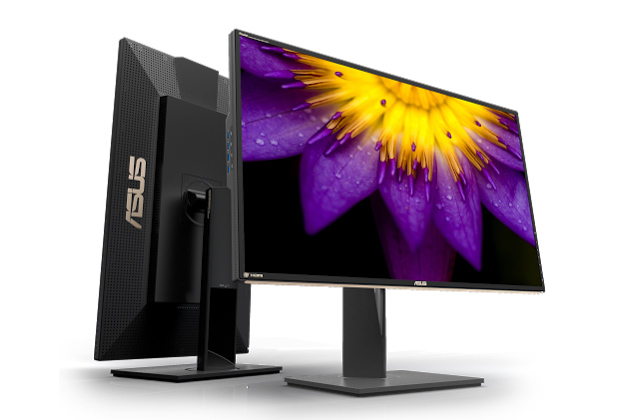 Apart from these internal improvements and modifications though, the new monitor variant is pretty much identical to the last year's model. Even the number of available ports is the same. The monitor features a HDMI 2.0 port, 2 HDMI 1.4 ports, a Display 1.2 port, a mini 1.2 display port and also 4 USB 3.0 ports as well.
It also features the identical display color as the predecessor. Also, Asus claims that each monitor is pre calibrated in the factory itself for highly consistent performance. And if you wish to calibrate the monitor yourself, Asus also ensures that the monitor is compatible with almost all the major hardware calibrators out there.
Even though the details about the product has been officially announced and released, there has been no wording on the availability and pricing of the monitor yet. We will be continuously updating this content with the latest updates we get on the Asus's latest 4K monitor.