Huawei has unveiled a new product at their P9 smartphones launch even in China, the Huawei VR headset has been officially unveiled by the company and it looks uncannily similar to the Gear VR by Samsung. The Huawei Vr also works with a smartphone which is the source of the display along with the sensors required for movement detection.
Huawei VR is said to work with the newly launched P9, P9 Plus and the Mate 8 all of which come with USB Type-C ports and this makes the Huawei VR one of the first to support it. The headset gives 360-degree sound support and offers a 95-degree field of view with the special glasses-free design which is said to compensate for nearsightedness.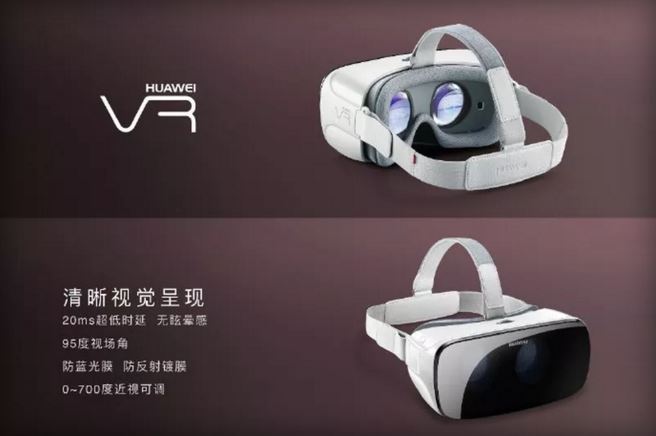 HTC is offering the VR headset with 4,000 movies most of which are in 2D and also included are 40 games and 350 panoramic pictures and more than 150 panoramic tours for free giving the user a complete VR experience in all aspects. With the devices supported being only, Full HD enabled you might not get the same experience as the Samsung's Gear VR which supports Samsung's Quad HD smartphones.
Huawei has not yet announced the availability of the cost of the device. There is no update regarding the availability of the Huawei VR headset outside of China. The device is expected to be available in the market in this season. With the P9 being sold in the Europe and Asian markets we might get to see the Huawei VR headset in these markets as well.