Amazon Prime, the premium subscription-based service from Amazon that has been there since long in the U.S., is finally launched in India. One of the major features of this service is the Guaranteed One-Day and Two-Day delivery with no minimum order size, free of cost.
Amazon users can subscribe to this service, with the first two months being free and then, a subscription fee of Rs. 499 per year (though according to the website, the standard price would be Rs. 999 and it is unclear for how long will this promotional price be available).
What Amazon has to offer for Prime members in the U.S. is not the same in India right now, as the Prime members here can enjoy only the discounted and faster shipping options, as well as some Prime-member only, deals, unlike in the former, where Amazon Music and Prime Video are a part of the Prime membership. According to Amazon, these services will be available soon.
Prime members also enjoy discounted Same-Day, Morning and Scheduled Delivery to pin-codes in Delhi, Mumbai, Bangalore, Hyderabad and more cities across India. Apart from that, there will be 30-minute Early Access to Lightning Deals, and member-only exclusives.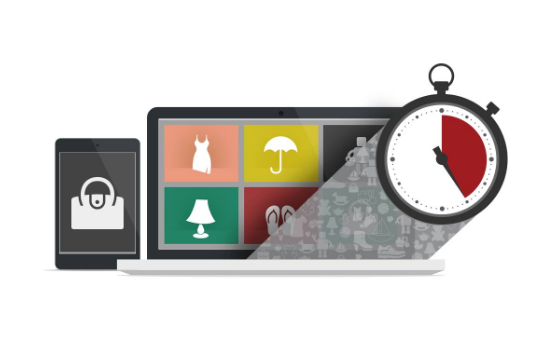 Not all the products are eligible for Prime members to take benefit of, as you'll have to look for the Prime logo next to the product. Also, the Prime orders are fulfilled.
Following are some of the benefits, to be clear about what Amazon has to offer for the Prime subscribers.
| Shipping | Amazon Prime Members | Non-Prime Members |
| --- | --- | --- |
| One-day | Free | Rs. 100 |
| Two-day | Free | Rs. 80 |
| Standard | Free | Free for order above Rs. 499 |
| Same-day | Discounted price of Rs. 50 | Rs. 150 |
| Morning Delivery | Discounted price of Rs. 50 | Rs. 150 |
| Scheduled | Discounted price of Rs. 50 | Rs. 150 |
Get the free trial of Amazon Prime from here.
How do I find out which product has Prime benefits enabled?
Whenever you search for a product, you'll see the Prime logo just below the thumbnail and there'll be a note about the mention of free shipping, which is one of the benefits of Amazon Prime subscription. In the picture given below, you'll how the listings differ, for one with and other without Prime benefits.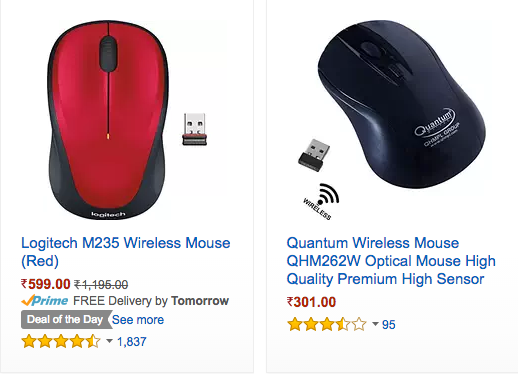 In which cities is the Morning delivery available?
This list could change later, but right now the morning delivery is available for Bangalore, Delhi, Mumbai, Faridabad, Noida, Ghaziabad, and Hyderabad.
Which cities have the same-day delivery option?
Ahmedabad, Gurgaon, Bangalore, Kanchipuram, Chennai, Mumbai, Delhi, Navi Mumbai, Faridabad, Noida, Gandhi Nagar, Thane, Ghaziabad, Tiruvallur are the cities where same-day delivery is available.