Gone will be the wait for days, and in fact, weeks for a few who kept waiting for their SIM cards to be activated after working to generate the code and standing in the queue to finally get the SIM in the first place. According to our sources, it is just your fingerprint record and the Aadhaar card that is needed to get the SIM card, and the activation is said to be taking just five minutes.
Well, it could also raise doubts about the other options of Address and ID proofs, but if you don't have an Aadhaar card, you can still submit the other documents. It is said that only if you have Aadhaar card, the process of SIM activation becomes faster.
Update: We are now told that you would be getting a SIM card only if you have Aadhaar Card, which seems like a proper proof for Reliance to provide the Jio SIM cards. Also, here the picture of the fingerprint sensor attached to the smartphone. You don't have to carry any photocopy and only the Aadhaar card is enough for now.
[Tip by Shiva Charan, Executive of Jio]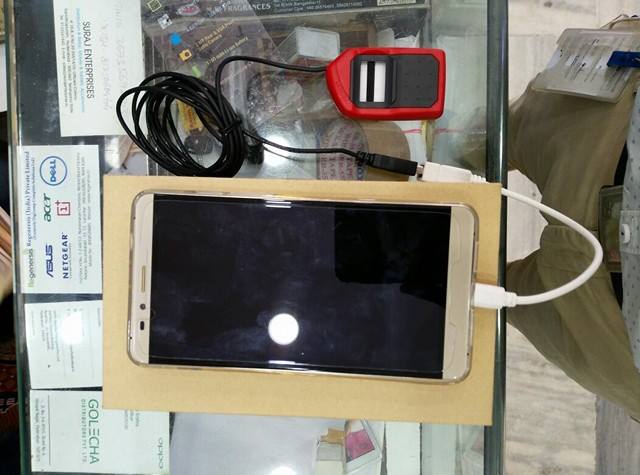 The Jio 4G network was announced officially yesterday, with the company offering Jio Welcome Offer, under which everyone can get unlimited data, calls, and SMS along with the access to Jio apps till December 31st. While that is happening, users can test the network and provide feedback for the same so that the network is properly optimized before the full-fledged commercial launch happens on January 1st, 2017.

Read: Announcements made at Jio launch
It was also learned that if you are under the Welcome offer, you are under a 4GB cap for 4G speed every day, after which you will see the speeds going down to 128 kbps. While it is all understandable that Reliance wants you to test out the network and thus even 4GB per day is good enough, the fact that you won't have to work hard in getting the SIM card and its activation is a welcome one for everyone who are thinking to get a SIM card on the first day itself, i.e. September 5th, when the offer begins.