With the launch of the new iPhone 7 and iPhone 7 Plus, the craze for iPhones in back in not just the consumers but also thieves whose attempt to steal a consignment of 900 iPhones worth Rs. 2.25 crore was foiled. The South Delhi Police arrested two persons recovering the 900 iPhone 5s mobiles. The two accused Mehtab Alam 24, and Arman 2 both residents of Mahipalpur have been arrested.
With every Apple and iPhone fanboy looking ahead to the new iPhone, and some looking to buy the older version that are available at a lesser price, these culprits have gone a step further and have succeeded to loot a truck with the help of their accomplices (alas they robbed the older iPhone 5s variants). The gang had held the truck driver captive at knife point after taking control of the truck before robbing the iPhone 5s mobile phones near Rajokri flyover. After stealing the iPhones, they left the driver near Dwaraka Link Road.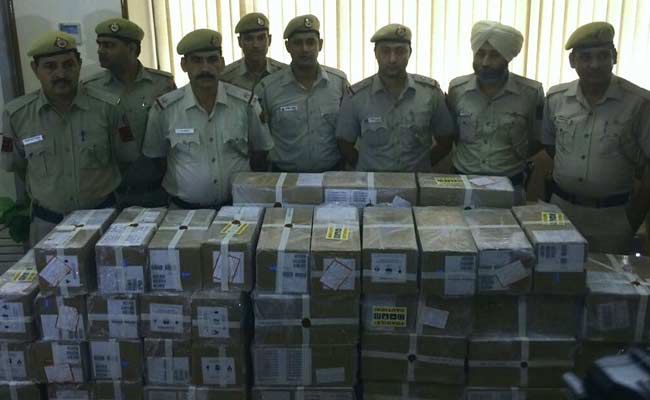 Deputy commissioner of Police (south) Ishwar Singh told reporters, "During investigation, it was found that two robbers Bhola and Pradeep were the former drivers of the truck, and had left their jobs two weeks ago," he added "We also found that on the day of the incident both the drivers had followed the same route which was used by the truck carrying the mobile phones."
Following a tip-off, the police conducted a raid on a house on Wednesday in Mahipalpur and Mehtab Alam, who is Bhola's and Pradeep's accomplice was arrested. Later, another accomplice Arman was also arrested and 98 cartons were recovered from his hideout at Bengali Basti, Rangpuri. The car which was used in the robbery was identified after CCTV footages of the three routes were reviewed and the truck with the consignment was identified on the route Sector-E, Pocket-2 Vasant Kunj and it was concluded that the accused could have taken only three routes from this location to escape. The police are said to be on the lookout for the remaining culprits by conducting raids.