There've been a lot of rumors related to Snapdragon 820 chipset. Recently the talk was in the air about Samsung going to manufacture Qualcomm's Snapdragon 820 chipset. The processor has made its way to a lot of benchmark websites and other leaks as well.
Even people believed that Samsung is going to manufacture the chipset but it was earlier thought that Samsung will use 14nm technology which has been earlier used in the Exynos 7420. But now the course is changing and new rumors have arrived and according to them Samsung is now going to use its new 10nm technology but that will be only used when it is ready for mass production and that is expected to start in the early 2016.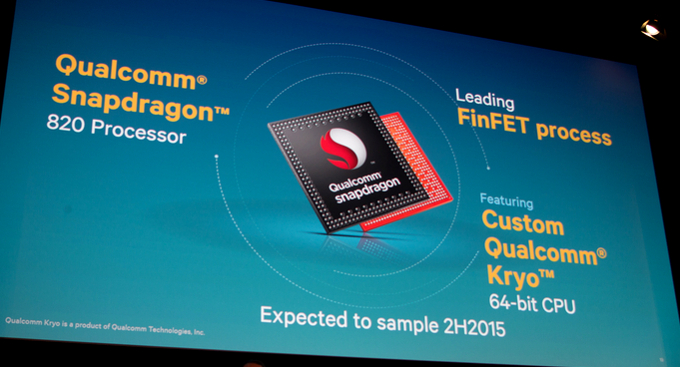 Qualcomm is a leading brand in the SoC industry but still it struggled when it launched Snapdragon 810 due to its heating problems. With the launch of 820, company is expected to launch custom Hydra CPU cores and Adreno 530 GPU along with a new DSP chip as well as integrated malware protection.
Many are already betting on Snapdragon 820 to be used by the upcoming flagships, and the delay in the chipset's manufacturing to be a reason for flagships to be delayed. One of them was the Xiaomi Mi5, which is said to be coming with the Snapdragon 820, but while there are still just rumors around the chipset's manufacturer, we know we aren't seeing the Mi5 soon, except if the company chooses to go with one of the current processors for the same.