Vivo's latest technology, the fingerprint scanning technology that is present under the display of the smartphone, was just recently leaked and that had seemed too good to be true. But now, the company has finally announced this and is demoing the same on one of the prototypes and the intro video of the same is also live.
Calling it the "Ultrasonic Fingerprint Scanning Technology", Vivo says that the technology works by using piezoelectric effects to produce and receive ultrasonic signals. The signals then pass through the OLED screen and that produces different reflection strengths at the fingerprint ridges and fingerprint valleys. This leads to the fingerprint activation under the display.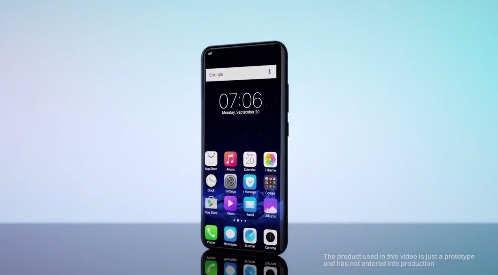 This takes away all the space needed below the display or on the back of the phone and now, the display area becomes larger and you don't have to do make the phone bigger for a larger screen. The prototype as mentioned by the company in the video, does seem like a good one with the display extending almost towards the corners and edges.
Unlocking to new possibilities for your devices! Vivo proudly uncovers the latest Under Display Fingerprint Scanning Solution. #VivoMWC2017 pic.twitter.com/S0lISpZ2q5

— Vivo India (@Vivo_India) June 28, 2017
The company also mentions that this type of fingerprint scanning technology will work even under water. Also, this is based on the Fingerprint sensors from Qualcomm. This is far ahead of just a prototype because one of persons from the company says that we might be seeing this soon enough and it would be a very good implementation done by the company on a phone display. With Apple rumored to bring something like that, Vivo certainly took the first step and will get the title of being the first with that technology.
The fingerprint scanner on the recent Vivo phones have all been on the front just below the display and they do have a very quick and accurate recognition, and with that software implemented with the hardware offered by Qualcomm, there is something exciting enough to wait for.