Ziox Mobiles, a part of Sun Airvoice Pvt. Ltd. has launched a flurry of phones in the Indian market, with the Pan-India launch of 10 smartphones and 20 feature phones. The company already has a presence in Maharashtra, Gujarat, West Bengal, Karnataka, Delhi, Goa, Bihar & Jharkhand.
It will be a phase-wise launch of the smartphones and feature phones. The smartphones come with unique features, with one of them having a 5000 mAh battery and other one having Iris support for unlocking the screen. The screen sizes for the model ranges from 3.5-inch to 5-inch. While the Zi 5003, Zi 4003, and Zi 34 are already available, the other devices that were showcased are in the final production stages.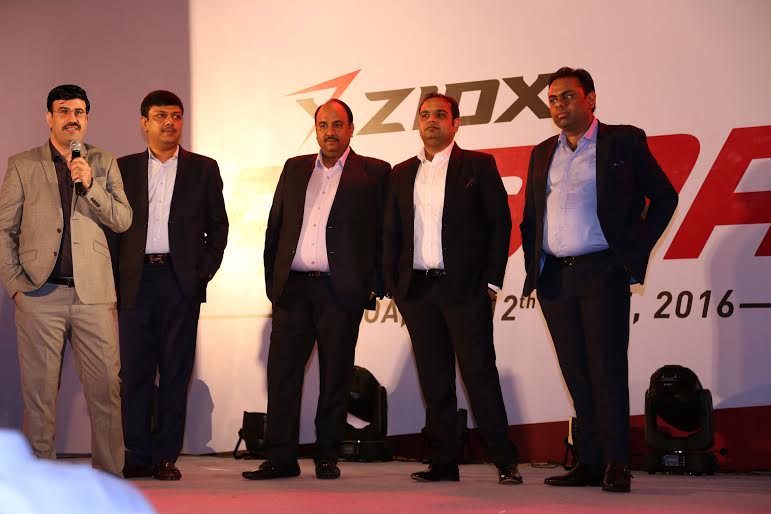 Some of the feature phones that were launched at the event include Z 13, Z 33, Z 18, Z 20, Z 304, Z 6, Z 7. Some of the important features of these basic phones are Mobile tracker, Auto-Call recording, Wireless FM, and an 8GB internal storage standard for all the feature phones.
There are about 500 service centres across the country and the company plans to introduce multi-language enabled call centre services as well. That is not it for the plans, as Ziox plans to get into Accessories and White goods business. The accessories include power banks (up to 10000 mAh), noise-cancelling headphones, chargers, USB cords, tempered glass, and the White goods are LED TVs, air conditioners, refrigerators, washing machines, etc. Though not much is known about the launch dates for these products and an announcement will be made later for these.
Following are the key specifications of the two smartphones that are known from the brand.
ZI4003
4-inch IPS Display
1.2GHz Quad core
5MP Camera with Flash
8GB ROM
1450mAh Battery
Kitkat 4.4.2 KitKat
ZI4300
4-inch IPS Display
1.3GHz Quad core
5MP Camera with Flash
8GB ROM
1400mAh Battery
Kitkat 4.4.2 KitKat