In April, Ninebot, a Chinese company that works on self-balancing human transporters had acquired Segway. On the same day when the acquisition happen, Xiaomi made an investment of $80 million on Ninebot, so the intentions were clear.
Finally, we get to see a self-balancing scooter from Ninebot/Segway, partnering with Xiaomi – the Ninebot Mini. This self-balancing scooter is portable, quite smaller than the original Segway, and is capable of climbing at an angle of 15-degree with ease.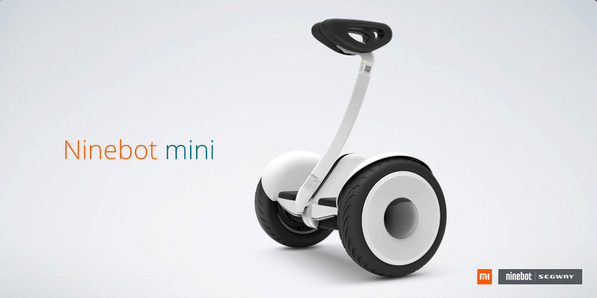 The Ninebot Mini is capable of achieving a speed of 16 kmph, and the weight of this scooter is 12.8kg, which is quite less if compared with the competition. On a single charge, the battery can give this scooter a ride of about 22 km (that is for about 70kg weight, at about 25-degree temperature).
This isn't a totally independent one, since there are controls possible from a smartphone, including a speedometer, traffic data, fault detection, changing preferences and sending firmware upgrades as well. The body is made by aerospace-grade magnesium alloy.
The Ninebot Mini is priced at RMB 1999, and that is quite a good price compared to the actual Segway self-balancing scooters, though there is some noticeable difference. Along with that, is a safety gear set available for the price of RMB 169.
Today, Xiaomi Mi TV 3 was also launched by the company, with a 4K resolution display, and a main board that can independently work and convert any TV into a smart TV.