OLO, the company based in the US has come up with a 3D printer that can print 3D objects on the go, with a smartphone. They started their campaign on Kickstarter and they have already got $933,800 of the $80,000 for what they pledged, and about 25 days are still left for the campaign to end. The campaign has already got about 7000 backers.
OLO claims that they have been working for 2 years perfecting the case, reinventing mechanics, and discovering a completely new line of materials called Daylight Resins.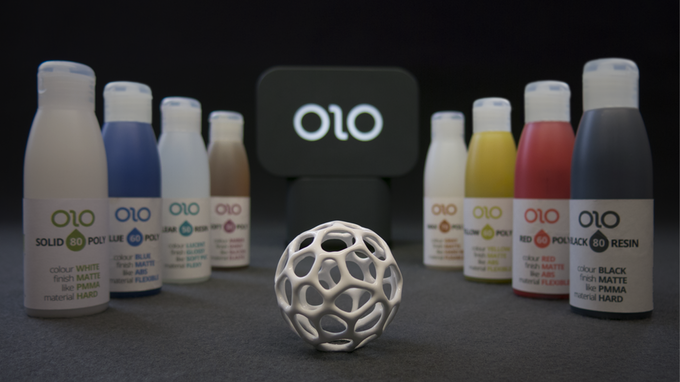 They made OLO simple to use, lightweight, easily portable and stylishly designed and completely inexpensive, which can be bought for just $99 (although it was $79 in the beginning, and that is now sold out). OLO works with smartphones of almost any size or brand, including the large ones having a screen size of up to 5.8-inch. It is compatible with iOS, Android, and Windows, and all the 3D apps such as Autodesk 123D Catch, which makes it user-friendly.
Just like you place your smartphone onto the VR headset to view the content, the phone has to be placed in the bottom, and then OLO replicates whatever you specify and design for it to print. The fact that you have to place the phone into the printer is the reason why the makers are particular about the screen size of the device.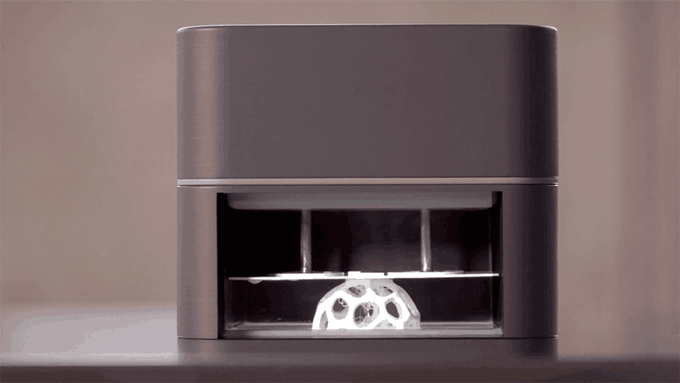 It is available in daylight resins in four materials and the colours include Shadow-grey (limited edition for all KickStarter supporters), Scarlet red, Sapphire-blue, Alu-silver when in production. It is cordless and runs on 4 x AA standard batteries. We can also send 3D secret gift messages to our friends who use OLO and they can only reveal it by printing them. OLO works mainly on the Daylight resin materials. There are different resin sets available, namely Archi 4x set, Stamp 4x set, Edu 4x set, Goldsmith 4x set, Dental 6x set, Rainbow 6x set, Complete 8x set, and Modeler 8x set.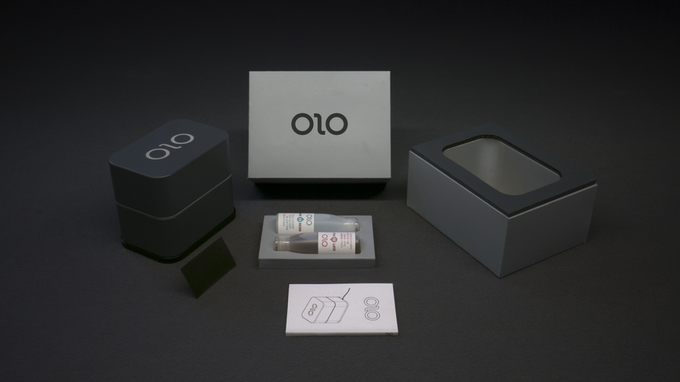 OLO is based on the professional experience of a team with over 15 years in product engineering and more than 1200 products and working on several more projects. The estimated international delivery is in October 2016. Interested? check out the campaign on Kickstarter.
While we talk about these projects from crowdsourcing websites, we cannot guarantee or vouch for their delivery or whether they would be successfully made or not, but they are among the coolest ideas people have got.