While announcing the Micromax Dual 5, the company stressed on how much Privacy and security is important for them and how secure the phone is. It does seem to have a lot of such options, and one of the very important zones that one should know about in the Dual 5 is the SecureVault.
As earlier mentioned, the phone is all about privacy and security. Micromax has embedded lot of privacy features. You just can't get enough of this phone, for the features it has. Secure Vault is one such feature and a little complex to get started with. So, here we're going to guide you through the setting up of it and its features.
Here's how to set up the Secure Vault
First of all, Secure Vault is a space where you have your other private space on your device which no one can have access to. And, no one can ever know that you have such space! Even if someone suspects that you have a secret space, you can have another fake space on the device in which you can save some content just to show off.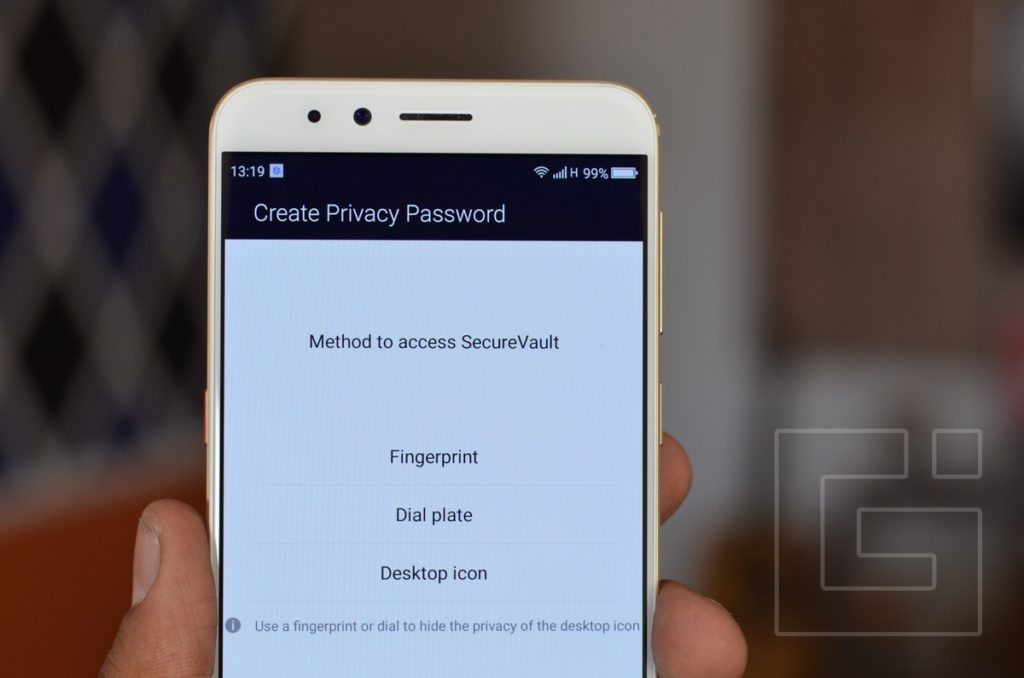 In default, you get its icon on your home screen itself. Open it and you will have three methods to access the Secure Vault. You can enroll a fingerprint which when sensed will take you to the Vault or Dialing a 6 digit code in the Dialer. All this while the App icon is hidden. You can also have the icon shown with having a pattern or PIN password to it. You will also be asked to set a security question.
Once done, you can go to the Vault just by using the fingerprint you have enrolled or the 6 digit code dialed on the dialer. There, you can take your photos and videos which will be stored privately in the Private Gallery.
You can also add Private files, add Cloned apps, and have Private Contacts. To create the Fake Secure Vault, go to the Settings in it > and turn on the Fake Secure Vault. You will be asked to add another fingerprint to create the Fake Vault. Enroll the fingerprint, and now you can enter into the Fake Vault to just to show off maybe?  You can also instantly switch into the Fake Secure Vault just by tapping your registered finger if someone finds you using the Secure Vault.
You can change the method of going into Secure Vault by going to Settings > Lock Screen and security > and drag down to see the mask sign. Then there will appear SecureVault settings below the list. Now, click on Find Password > Retrieve password > enter your answer for security question you've set and now you can change the password of the Secure Vault.
This is quite a tricky one and you need to be cautious while using the SecureVault, but then if you learn it, this feature is going to offer a lot in terms of security.