GrandPad is a company which has thought about how the elders or senior citizens, who are not as tech savvy as we are can be connected and be at pace with their family members in a non-complicated way. The safe tablet based solution and private social network are created to connect only the core family members making it easy to communicate.
The grandPad tablet is capable of pairing with any smartphone or desktop app which every member of the family can download. Some features like video chat with family, check messages from family in real-time, share photos, play games, make phone calls etc can be done from the grandPad tablet. The interface is simple ans easy to understand for Seniors without any confusing buttons, passwords, tech set-ups and even the pop-up ads have been disabled in this.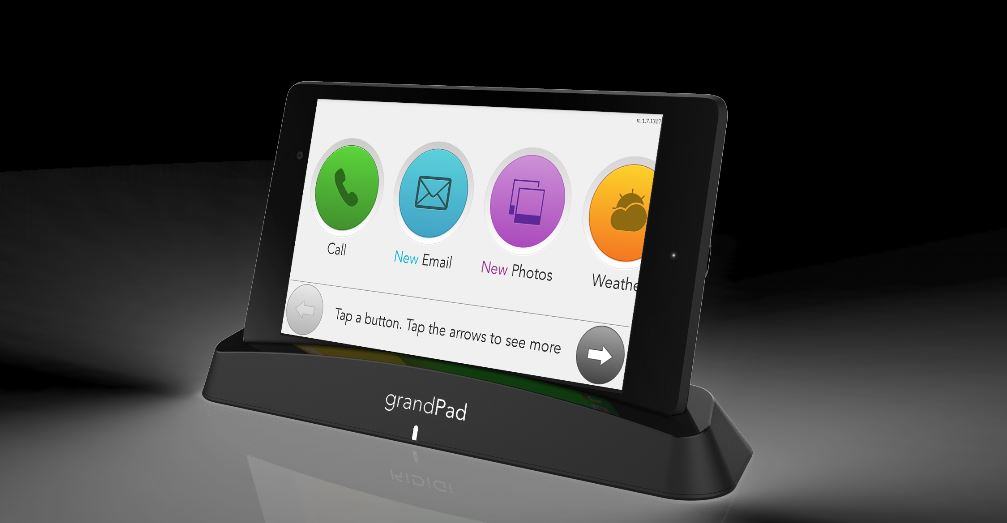 This easy to use interface specifically design for elders will make technology a way to connect withe everyone rather than a barrier which was out of reach to many elders. Commenting on the product, Scott Lien, CEO of grandPad, said, "we are very excited to present our simple, safe solution and private social network at CES" he added "Our technology solutions have the potential to help millions of seniors live more connected, fulfilled, and meaningful lives. Our demonstrations at CES will help communicate just how easy grandPad is to use and how powerful it can be for aging seniors"
To catch the grandPad in action and get a live demonstration, it will be displayed at the Eureka Park, Booth 80144 at CES 2016, Las Vegas, Nevada on January 6th-9th.