Mac OS X is going to be renamed as MacOS with the update that will be provided to the users this fall in 2016. The upcoming version of MacOS which is codenamed as MacOS Sierra will bring some great new features to Mac machines including Siri.
Mac has been the system that one can just pick up and start working on. It comes with features that not only are easy to use but require no external installation of any software. If you need a document editing suite, then Mac OS X comes with it out of the box. Same is the case with ZIP compressed files. The functionality of creating and then extracting ZIP files without any third party software is built into Mac OS X. The name of the utility is Archive Utility and you can use it to create ZIP files and to extract them as well.
Let us see how to use the Archive Utility to create and extract a ZIP file.
Creating & Extracting ZIP files on Mac OS X
As mentioned, you do not need to install any third party software as the functionality is built right in. Just follow the steps that are given below.
Creating a ZIP file on Mac OS X
To create a ZIP file on Mac OS X, just select the files you want to compress and then right click on them.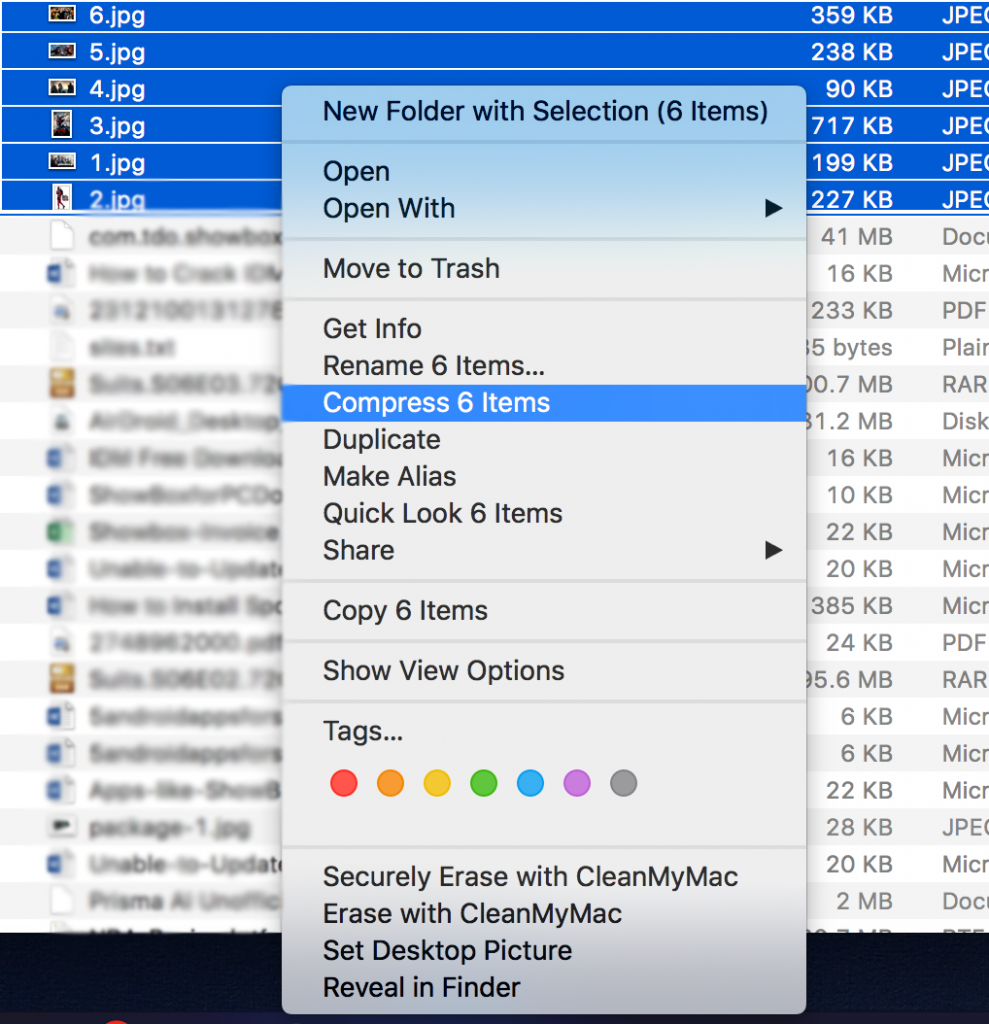 You will see a new option that will read "Compress".
After clicking Compress, the files(s) will be compressed in a few moments. The process is almost instantaneous.
Extracting a ZIP file on Mac OS X
To extract a ZIP file, just double click on a ZIP file and it will be extracted in the same directory as that of the ZIP file.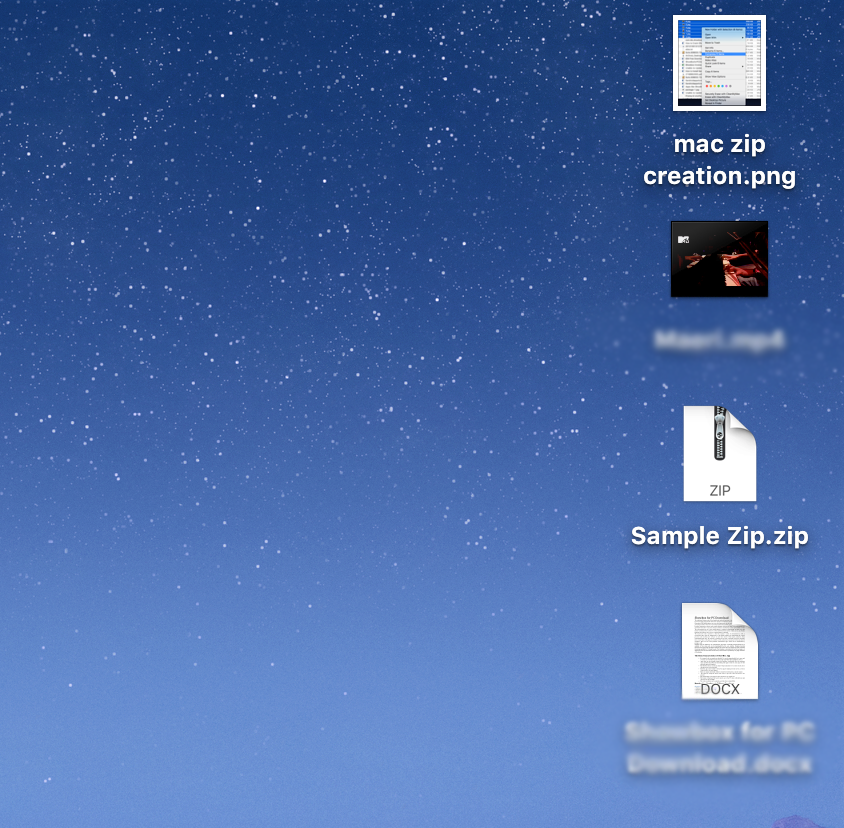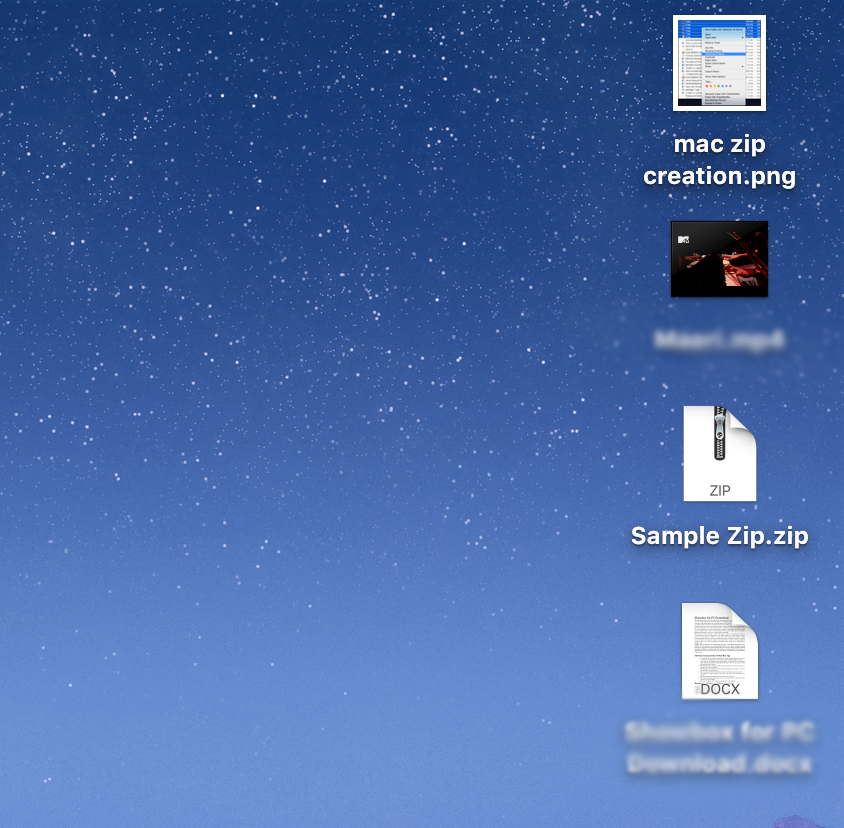 This is all you need to do to extract a ZIP file on Mac OS X. Let's move on to RAR file creation and extraction.
Creating & Extracting RAR files on Mac OS X
Things are not as easy as they are on Windows for RAR files. Extracting RAR files on a Mac is easy but creating one is not. I have seen many tutorials that show command line ways in Terminal to create a RAR file but I don't find it user friendly at all. Especially for people who have just picked up a new computer.
Creating a RAR file on Mac OS X
I have found a simple GUI based way to create RAR files and this is what I am going to mention here in this section.
First of all, you need a third party software named SimplyRAR.
Download and install the software from this page.
After it is installed, just open the newly installed app.
You will see a window like the image shown below.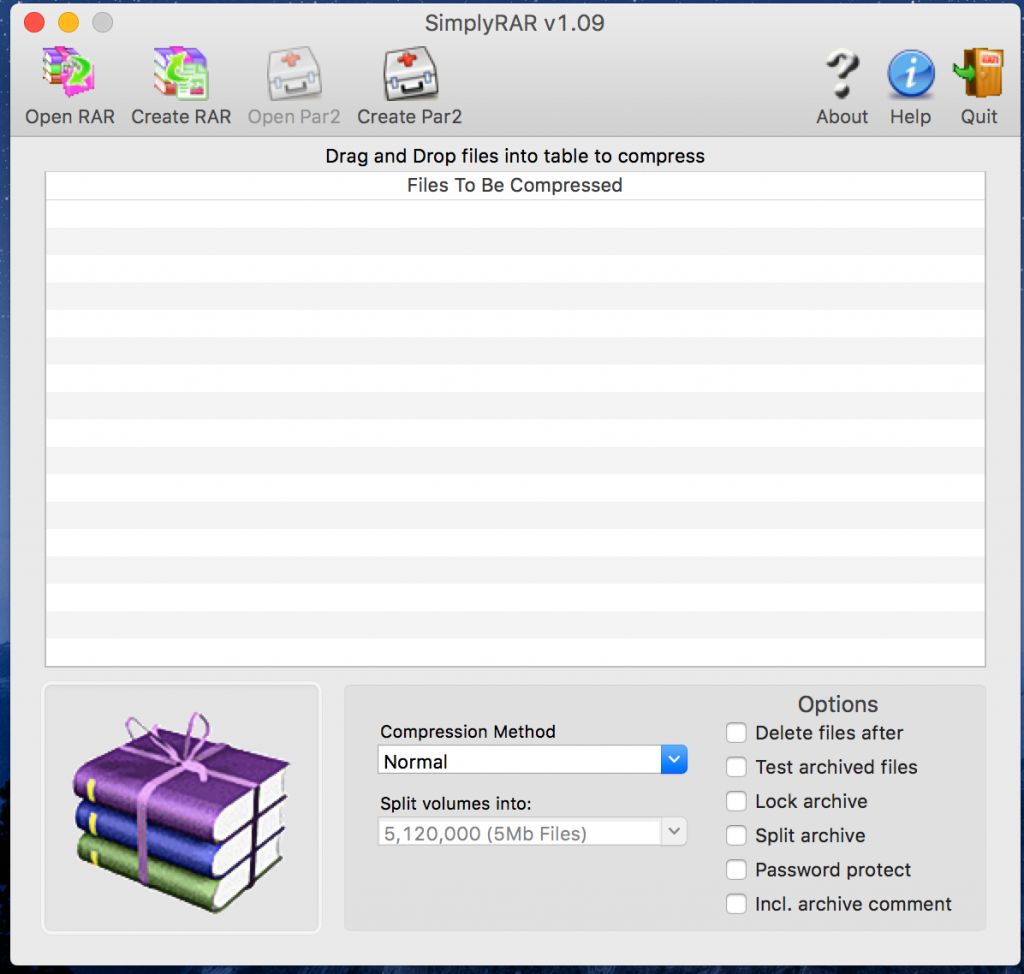 To create a RAR file, just drag and drop the file(s) in this Window and then click on the Create RAR button.
You will be asked where you want to save the RAR file and you can choose a location as per your requirement.
This was a really easy way to create a RAR file on a Mac OS X machine. Let us move on and see how to extract a RAR file.
Extracting a RAR file on Mac OS X
Extracting a RAR file with SimplyRAR is very easy. All you need to do is click the Open RAR button and then you will be asked to choose the RAR file that you want to extract.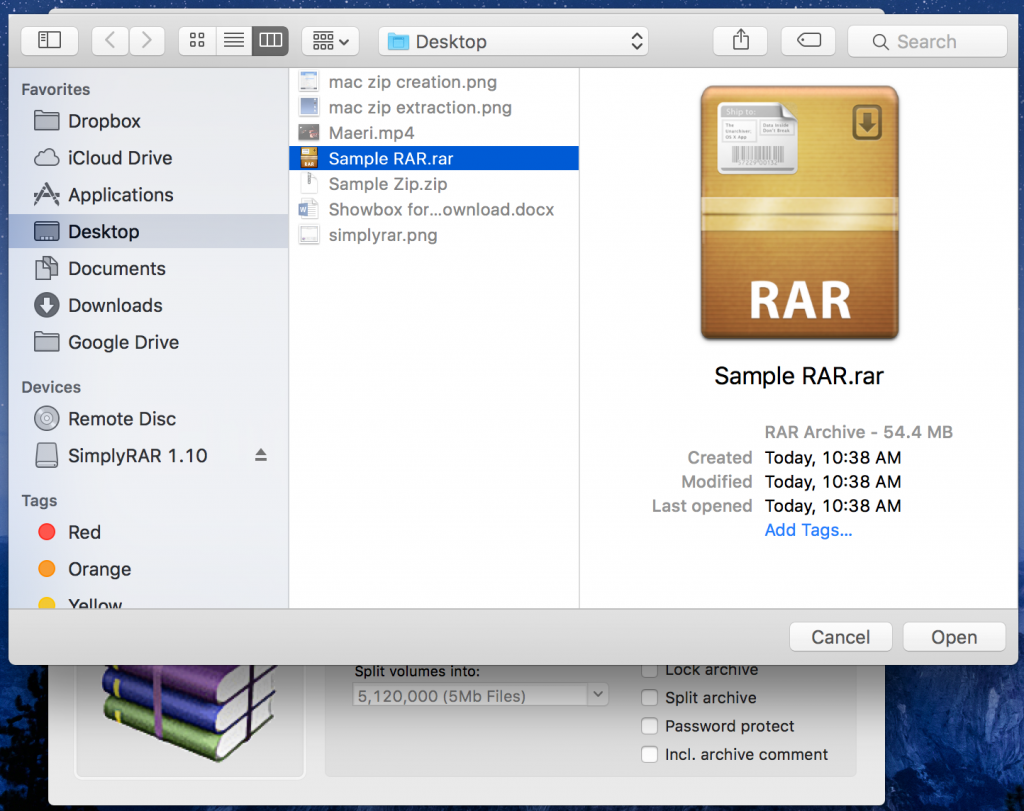 After looking at the contents of the RAR file, you can extract the files to your chosen folder anywhere on your disk.
So, this was a brief post in which I showed you the easiest ways to open, extract and create ZIP and RAR Files on Mac OS X or MacOS.