If you open the Windows Task Manager application on your PC, then you might have noticed that a lot of processes run under the name of "svchost.exe", and these processes starts up automatically and cannot be killed from the task manager too.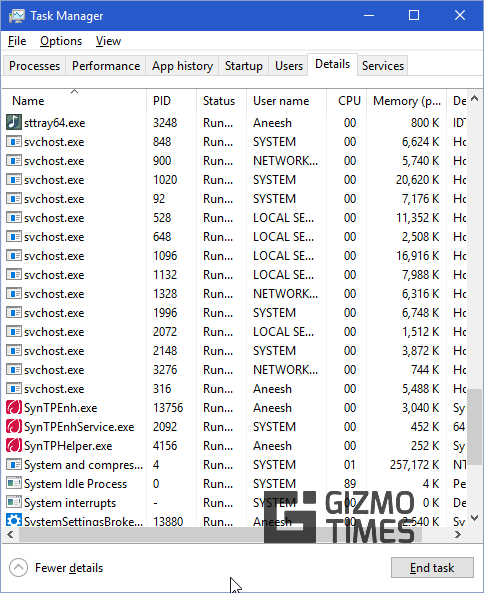 So what are these svchost.exe processes? And why do they start automatically and keep running always? That's what we are going to find out today in this article.
What are "svchost.exe" Processes?
A while back, Microsoft decided to move all the functionality from being stored in internal windows services to files with .dll format, mainly because it gave more flexibility in terms of programming and could be reused as well. However, the issue was that the .dll files could not launch itself from in Windows, and needed some executable files. And thus came the existence of the "svchost.exe" processes.
As there are a lot of Windows services that needs to be running in order to ensure a smooth functioning of your PC, they are categorized under several "svchost.exe" processes, so that in case one process fails, the entire PC does not goes into trouble.
However, if you feel like certain task under a "svchost.exe" process should not be running, or if you feel like you do not require the service, then you can try disabling it. And if you are unaware about how to terminate a task under a "svchost.exe" process, then today we are with a tutorial that will surely help you out:
Go to the Control Panel on your PC.
Next, navigate to Administrative Tools.
Next, open Computer Management and Choose Services from the left menu.

Find and select the services you would like to disable. Once you find the service you would like to Disable, press the right mouse button and from the popup menu that appears, select the "Properties" option.
From the window that appears, change the Startup type option to Disabled.

Many people think that the "svchost.exe" processes that they see on their task manager are some kind of virus. The most easy way to understand whether the "svchost.exe" you see is a virus file or not is to observe the root location. If it is stored in the System 32 folder, under Windows in your Local C:/ Drive, then it is fine, or else you must be running an antivirus scan of the location of these files to ensure that they are not some virus files.
I hope you found this article useful. In case you found it helpful, please do spread the word by sharing this article on your social media profiles.