Lenovo Z2 Plus is the latest good flagship smartphone powered by ZUK, the company that had is Z1 smartphone earlier. This flagship runs on Qualcomm Snapdragon 820 processor and it is a premium build made phone but you should well note that it is a phone with glass body, and thus you will have to give it a proper care if you want to have the phone away from scratching or cracking.
The smartphone is available in two variants, one having 3GB of RAM and 32GB internal storage and it is priced at Rs. 17999 while the other one has 4GB of RAM and 64GB internal storage, the price of which is Rs. 19999. If you are interested in buying the Z2 Plus, you may check the links below and then, proceed to buy the best accessories.
Lenovo Z2 Plus 4GB | Lenovo Z2 Plus 3GB
Best Lenovo Z2 Plus or ZUK Z2 Accessories
---
Tempered glass for Lenovo Z2 Plus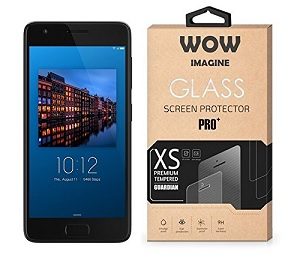 WOW Imagine Pro HD+ 9H Hardness 2.5D 0.3mm Anti-Fingerprint Toughened Tempered Glass
This tempered glass has 2.5D Tapered Rounded Edges and there are perfect cutouts for the sensors on the front. It is a high quality Anti-Glare & Anti-Fingerprint (Oleophobic Coated) tempered glass Screen Guard for the Lenovo Z2 Plus. Although the MRP of the screen glass is Rs. 999, it is available at a much discounted price of Rs. 165.
Buy WOW Imagine Pro tempered glass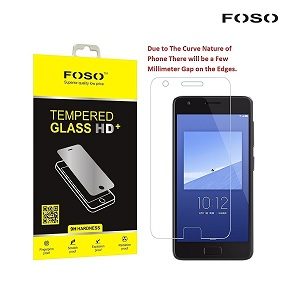 Lenovo Z2 Plus Tempered Glass 2.5D Tempered Glass by FOSO
This 2.5D Curved Round Edge tempered glass is made with a Precise CNC Laserjet cut and it boasts a surface hardness of 9H. It is also said to be working great with the touch and there is no interference with the sensors of the device. Toughened glass has high transparency and the color never changes but it is breakable if not handled properly.
Buy FOSO tempered glass for Z2 Plus
---
Cases for Lenovo Z2 Plus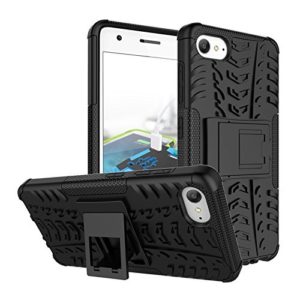 Tarkan Lenovo Z2 Plus Case Hard Armour Hybrid Bumper Case
A form-fitted heavy duty design from Tarkan, this bumper case fits perfectly on the Lenovo Z2 Plus. It is a clear Protective layer built-in to prevent your phone from getting scratches. There are Detachable dual layer. Layer 1: Ballistic shock absorbent polymer. Layer 2: Tough impact resistant Polycarbonate shell. This dual-layer bumper case is priced at Rs. 229.
Buy FOSO tempered glass for Z2 Plus
Tapfond 360 Degree Matte Hard Back Case for Lenovo Z2 Plus
This case comes with a sandstone coating and it is a light weight one, though there are three layers of paint so that it doesn't wear off easily. It is a Polycarbonate case and not a rubberised one, and there are perfect cutouts made for the buttons and camera area. It is just about 14 grams and thus a lightweight one, and the price of the case is Rs. 199, instead of the MRP of Rs. 499.
Tapfond Sleek Hard Back Cover for Z2 Plus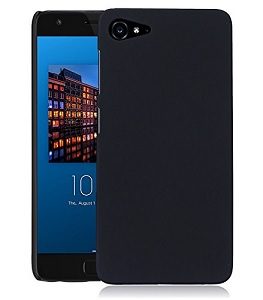 WOW Imagine Rubberised Matte Hard Case Back Cover
This rubberised case from WOW Imagine is made using the Embedded Infused Color Technology (EICT2) and it has a thin profile. It is a Pitch black color one with the matte finish, and thus it is fingerprint proof, washable and also doesn't attract dust. Scratch Proof Coating for lasting Durability. Rubberised Hard Case UltraSmooth feel. Also features the Upper lip build design to help protect the screen when face down on a flat surface.
WOW Imagine Rubberised case for Z2 Plus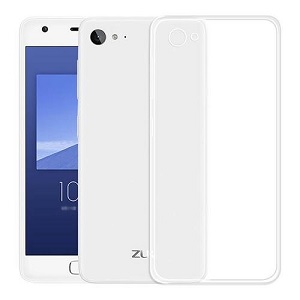 Lenovo Zuk Z2 Back Cover – Soft TPU Case
For Rs. 165, this is the simplest of the cases that you can own for your device and have its design showcased as it is naturally because it is a transparent Soft TPU case for the Lenovo Z2 Plus. It is a portable and light weight one and there is a Scratch-resistant coating over it.
It is a flexible case but does not tear off easily. The case is made with soft silicon material.
Check Soft TPU case for Z2 Plus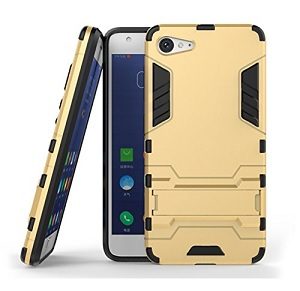 IRONMAN KickStand Hybird Armor Protective Back Cover for Lenovo Z2 Plus
Looking for something funky and different? This is a Ironman themed hybrid armor protective back cover for the Lenovo Z2 Plus. Although it provides a great protection to the device, it is quite thin and does not add a lot of thickness. Great protection of your phone from dirt, scratches, and damages. It is available in different colors.
Check IronMan Hybrid Armor cover for Z2 Plus
---
Flip Cover for Lenovo Z2 Plus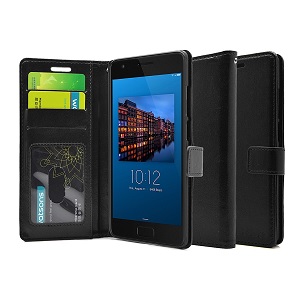 Lenovo Z2 Plus PU Leather Magnetic Flip Cover
Made by FOSO, this flip cover for the Lenovo Z2 Plus is an excellent one and it fits perfectly on the device. Also, if you are using this case, it would work perfect along with the FOSO Tempered glass for the device. It has pockets for cards and cash, and the flip cover is available in different colors – Black, Blue, Brown, Pink, and Red. It is priced at Rs. 699.
Check FOSO Magnetic Flip Cover for Z2 Plus
For smartphones similar to this, check out the best smartphones below Rs. 20000.