The dream of Tesla, CEO Elon Musk has turned into reality after ten years, with the Model 3 which is expected to bring electric car to the masses. The Tesla Model 3 was revealed at the company's design studio in Hawthorne California. Elon Musk has made some very bold statements about the Model 3 – the car can reach from 0-60 MPH in less than 6 seconds and it is said to have 215 miles of range which is said to be improved further until the final launch of the device scheduled by the end of 2017.
The car is priced starting at $35,000 and Elon Musk has said "you will not be able to buy a better car for $35,000, even with no options". There are three models of Model 3 unveiled and the pricing of the car will vary based on the model you choose, all three models will be coming with super charging as a standard feature.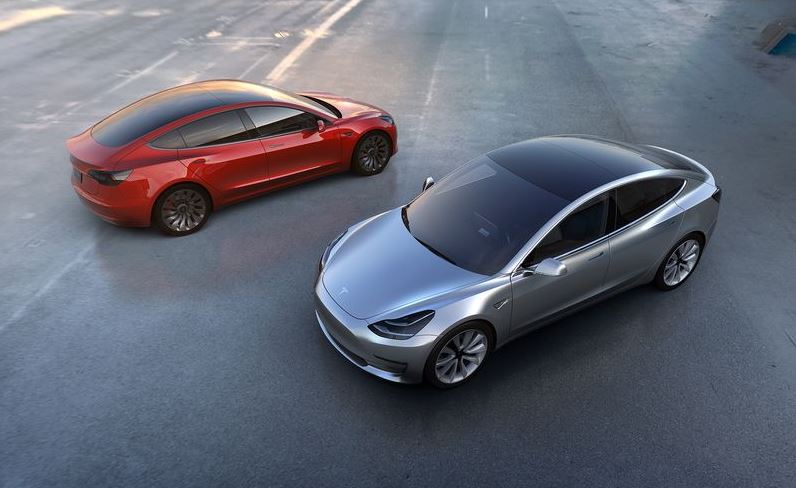 Important Features of Tesla Model 3:
Three variants of Model 3 are unveiled
Base model can accelerate from 0-60 mph in less than 6 seconds (the other two variants are expected to be faster)
It comes with both rear-wheel and all-wheel drive versions
All three models come with a 15-inch landscape touchscreen along with Autopilot hardware
Base model will have 215 miles of range with a single charge (expected to be improved on final launch)
All three models will come with supercharging as a standard
Rear and front trunks are included similar to the model S
The roof panel is one single pane of glass – quite impressive
Five adults can be accommodated comfortably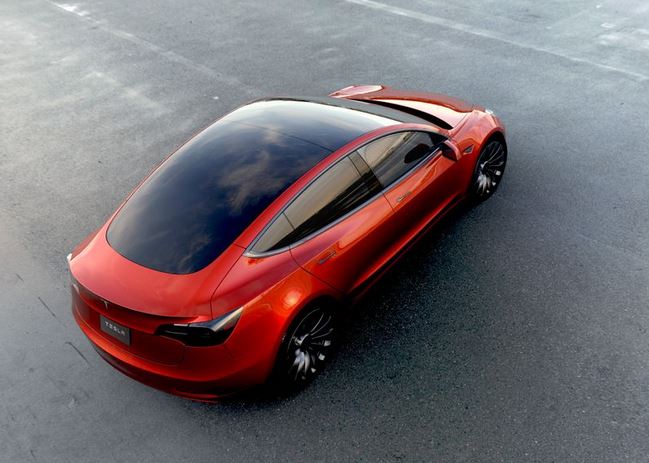 The Tesla Model 3 being called the future of automotive industry because of the price tag, when compared to the other two variants by Tesla are almost three times lower. With supercharging and impressive trunk space which is said to fit in a full-size surfboard the car caters to all kinds of users. If you are excited about the Tesla Model 3 and dreaming of driving this beauty, you need to wait a bit as it is expected to begin production until late 2017, which is more than 18 months from today.
Tesla is taking pre-orders which require a $1000 down payment. Tesla ha said that it has taken more than130,000 pre-orders and counting. The nearest competitor to the Tesla Model 3 is the Chevy Bolt which is a product of GM and having an electric range of 200 miles and expected to be priced around the $30,000 mark.
Adding several more countries to Model 3 order page tonight. Check for details, but will include India, Brazil, SA, SK, NZ, Sing & Ireland.

— Elon Musk (@elonmusk) March 31, 2016
Tesla has started pre-orders for many other countries as well which includes India, Brazil, South Africa, South Korea, Singapore, New Zealand, and Ireland along with the countries already included. You can pre-order the Tesla Model 3 in India by visiting – Tesla Model 3 and paying $1,000 which is Rs. 66,400 approximately using a credit card (this is a refundable amount). You have to option to pre-order two Model 3 cars.