Volvo, the Swedish car manufacturer has launched the S60 Cross Country, a luxury sedan car in India, after it was showcased at the two major auto shows earlier – 2015 Detroit Auto Show, and Geneva Motor Show 2016. While this is Volvo's first launch in India this year, the company is planning to come up with five other models this year.
"This car is really made for India. Indians really love sedans and the features such as higher road clearance and AWD makes it perfect for monsoon and rough road conditions," said Tom von Bonsdorff, Managing Director, Volvo Auto India (VAI), a subsidiary of the Swedish company.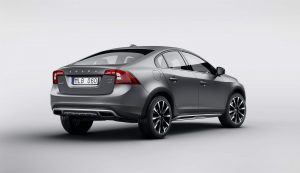 The car is priced at Rs. 38.9 lakh without Octroi (ex-showroom price Mumbai), and what makes this car special is that it has features combined from a sedan and an SUV. The ground clearance of the car is a good 201mm, and the S60 Cross Country comes with an all-wheel drive (AWD).
The Volvo S60 Cross Country comes powered with a diesel engine that is capable of delivering 190 hp and 420 Nm of torque. There are hydraulic shock absorbers and stabiliser bars given on the front and rear suspensions, and the engine boasts a filter that traps all harmful particles such as PM2.5 and PM10 by up to 99 percent.
The safety features of the car include electronic brake distribution, electronic brake assistance, hill descent control and City Safety braking (laser assisted automatic braking). With the AWD, there are dynamic stability and traction control (DSTC) and Advanced Stability Control features.
There are five colour options available, including rich java, osmium grey, oynx black, crystal white and bright silver. In the coming months, Volvo India is planning to come up with facelift versions of the current hatchback and Sedan models that are already available in India.