Nikon has announced their latest KeyMission 360 camera which is the company's first ever action camera and it is every bit compact and sturdy. It has been launched alongside the Nikon D5 which is the company's latest flagship 4K DSLR camera. The KeyMission 360 is the first of many action cameras to come by Nikon which has 360-degree video recording feature.
Compared to the other Action cameras which have ruled the market till date, like the GoPro Hero Session 4 which comes with similar design as well having square design. The KeyMission 360 is sporting a similar square shape design but is bigger than the GoPro. Other competitors which offer high-quality Virtual Reality Videos are company's like Ricoh and 360fly have released 360-degree cameras for consumers.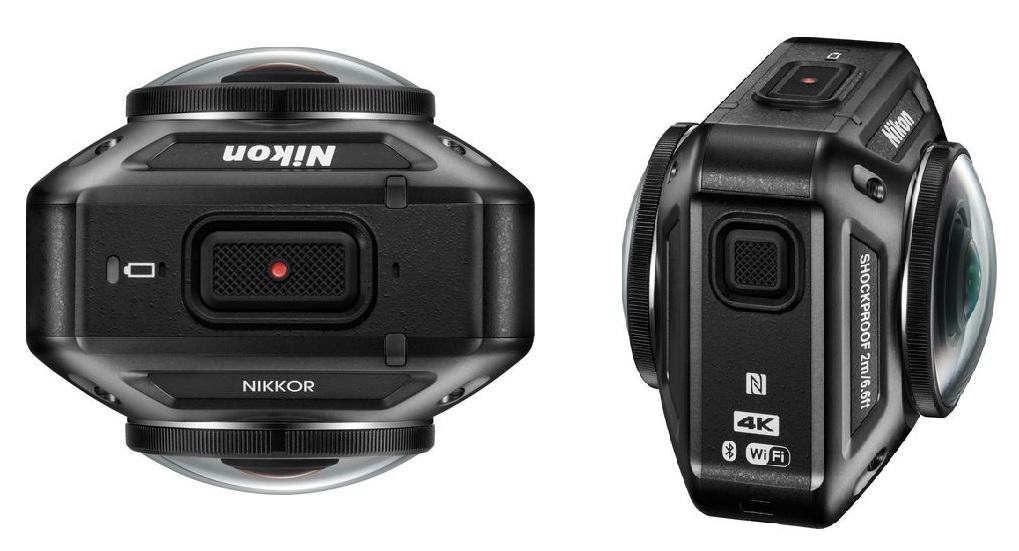 The KeyMission 360 comes equipped with two lens on the front and back of the devices which is obvious. It also has other features like being shockproof up to 2 meters or 6.6 feet and waterproof to 30 meters or 100 feet. It also comes with Electronic Vibration reduction feature as well.  It comes with Bluetooth and Wifi connectivity.
There are no other details revealed by the company like the sensors in both the cameras, field of view of each lens, battery life, pricing and availability. With only some big company's like GoPro and Cannon into the action camera scene offering high quality VR, Nikon's entry will spice up things and the competition and we can expect a lot more new features and models being launched in the future.