Omnivision is a well known provider for camera sensors for smartphones. The latest smartphone from Gionee, the Elife E8 has this OV23850 sensor for its rear camera, and Omnivision is what Gionee had trusted in the past, to get excellent results in the Elife E7 as well. This is a PureCel-S sensor that is capable of capturing DSC-like images, and performance is said to be one of the best for any smartphone camera.
The sensor allows for some extra features such as phase-detection autofocus, and also two-dimensional contrast fast autofocus, along with HDR videos. This is possible because of the new stacked die technology that separates the imaging array from image sensor processing pipeline into a stacked die structure.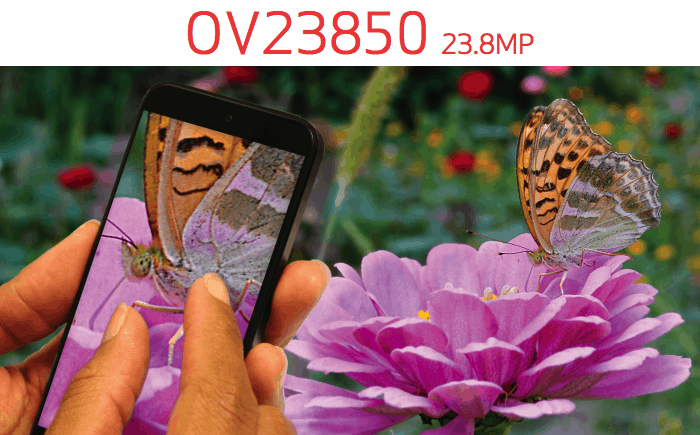 This is a 1/2.3 sensor and it has a built-in temperature sensor included.
Omnivision OV23850 sensor specs
Resolution: 23.8 megapixel
Image size: 5632 x 4224 pixels
Operation speed: 24 frames per second
Video recording: 2160p at 30 fps
Dimensions: 10.5×10.5mm module, z-height of 6.3mm
The 4K video recording is possible with the Always-on HDR mode. For slow motion video recording, 720p HD videos at 120 fps and 1080p Full HD videos at 90 fps are possible as well.
This is the highest resolution currently, that allows for a 4:3 aspect ratio for video and image capturing. The 16:9 video is taken at 4.5-megapixel resolution at 60 fps.