Vu technologies is known for making good televisions at costs that are less when compared to the top brands in the market. LG, Samsung, and Sony have great Smart televisions, but the target buyers are at a different level. Vu has just launched a new 60-inch LED TV, with the model number 60S8575, and it comes with an ultra-slim bezel and a narrow frame.
Calling it the energy efficient TV, Vu says that this TV will come with Dolby Digital sound quality and smart networking features like Ethernet RJ45 port. For the smart side, the 60-inch Full HD TV has a few social and browsing widgets already pre-installed on it, and these include YouTube, Facebook, Twitter as well as a web browser which can all be accessed using the remote.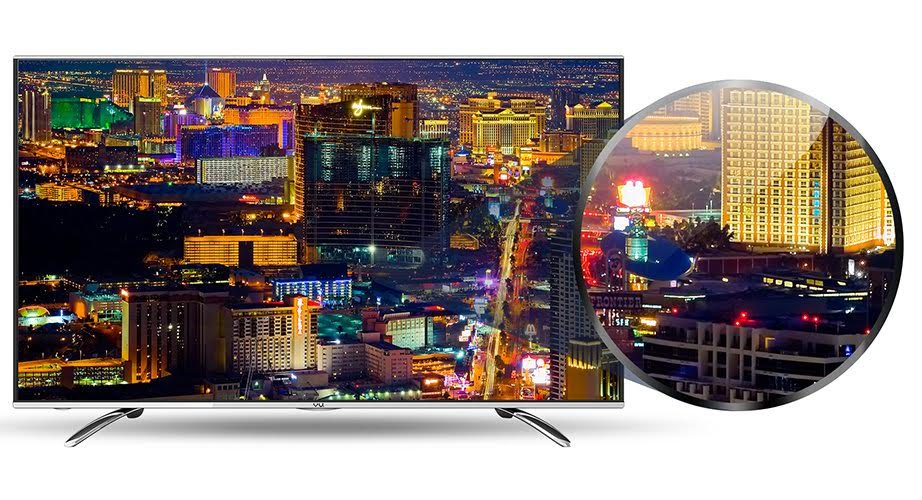 Here's what the press release says about the features:
Taking television technology to a new level, the Vu 152 cms (60") LED TV weaves in an A+ Grade Panel with Ultra Slim Line Bezel. Perfect for families with kids, it comes with a parental control lock and is healthy from inside. It has a built in Digital Media Player and movie support in USB mode with 1920 x 1080 Resolution.
Ms. Devita Saraf, CEO, Vu Technologies, commented, "This is perfect for people who believe in a larger than life entertainment experience. Every product launch adds to our confidence and resolution to offer the best of technology without compromising on the aesthetic aspects of our products."
The A+ Grade panels are made by only Vu in India. These panels seem to be eliminating ambient light reflection, and the A+ grade pure prism panel is said to be maintaining the integrity of picture with a deep and detailed output.
There are four HDMI ports given in the Vu 60-inch TV, and it supports Wi-Fi connectivity. A 1:1 pixel mapping, and a 10+10 watt audio is included, while the TV is said to have a display life of 100000Hrs.
Price of Vu 60S8575 60-inch Full HD Edge LED TV
This TV is priced at Rs. 92000. These will be available both online and offline, and online store is Flipkart.