With Augmented reality taking off in a big way there are many devices being launched and a Startup named Meta has unveiled their Augmented Reality headset called Meta 2. This comes just two days after Microsoft announced its HoloLens AR headset and made it available for pre-order. The Meta 2 headset has been launched to rival the HoloLens but is priced at a fraction of its cost, with the HoloLens priced at $3000, the Meta 2 is priced at $949.
The cost difference is justifiable as the HoloLens is self-contained and does not require to be connected to any external device, but the Meta 2 has to be connected to a PC running Windows 8 or 10 as it is a tethered device. The Meta 2 is expected to be delivered in Q3 2016. The minor limitation in the Meta 2 for the initial stages of Augmented reality is manageable as it will be saving you a lot of money.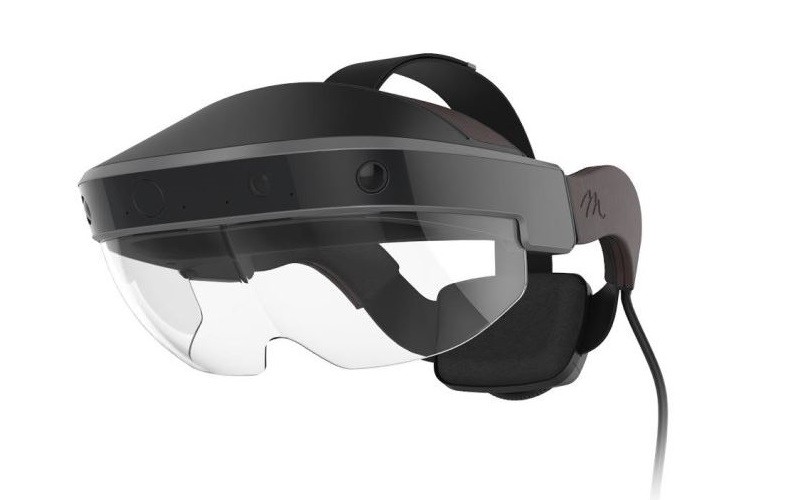 The Meta 2 Augmented Reality headset comes with a full 90-degree field of view and 2560 x 1440 high-dpi display to eliminate screen-size limitations. To keep track of the real world the Meta 2 comes with a see through headset which makes everything below your eyebrows completely transparent and unobstructed so you can easily make eye contact with others. You can even wear the headset while wearing glasses. It comes with a 720p front facing camera and 4 speakers for near-ear audio, Brightness and volume controls are inbuilt.
To control the objects in the AR world, you can use your hands to move holograms similar to physical objects as Meta 2 uses an array of sensors make positional tracking possible. You can also track objects such as a pen or paint brush. With the need to connect to a PC you can run Windows applications (supports Windows 8 or Windows 10) for now and the company mentioned about support for Mac in the near future. There will also be a stream of native holographic Meta apps in the months ahead to keep it interesting. It comes with a 9-foot cable for video, data and power.
The Meta 2 Augmented Reality Headset is priced at $949 and the company has started taking Pre-Orders now from their official company website – Metavision.com. The device is expected to be delivered in Q3 2016.