Fitbit has announced their latest fitness tracker which is a slim, sleek and fashionable accessory called Fitbit Alta. To have that premium look and feel it is made up of stainless steel body and comes with satin finish, to keep it new and suitable for every occasion, many options of interchangeable bands are available made up of premium materials and come in a variety of colors.
It is not just meant to look good but does what it is meant to do, with activity tracking, exercise (SmartTrack) and sleep tracking as well. To keep you motivated throughout the day you can set reminders which will be shown on the display. SmartTrack lets you keep track of the exercise and gives you credit for reaching your weekly goals. With the Fitbit app weekly exercise goals can be set and helps in maintaining goals on a regular basis.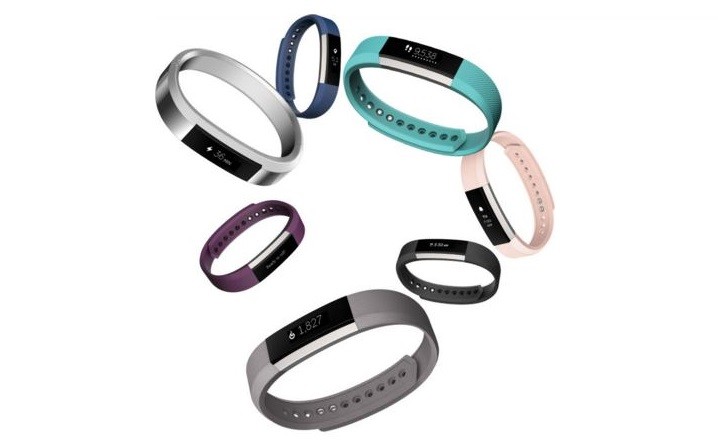 The stainless steel body of Fitbit Alta can be easily swapped from the band available and be replaced with the band of your choice to suit the occasion. The options of bands available are leather bracelets, hand polished silver and gold bangles etc. The stainless steel body has a bright OLED display to show your activity stats and time which comes in portrait or landscape modes for clock.
Along with being a Fitness tracker it also allows you to get notifications with the help of Bluetooth smart connectivity. The notifications which are displayed on the display are calls, text and calendar notifications with the help of vibrations and on-screen messages. The device is compatible with Android, Windows and iOS running smartphones, tablets etc. The Fitbit Alta is available in three colors black, blue, teal or plum having satin finish or silver stainless steel tracker at launch. There is a gold stainless steel option as well which will be made available later on.
The Fitbit Alta is priced at $129.95 in US and Rs. 12,999 in India and is available on Fitbit.com from today and will be available across major US retailers like Best Buy, Amazon etc. For India the device will be available from March via Amazon India website and offline stores. The fitness tracker will be available in North America from March 2016 and the global availability is said to be from April 2016. It comes with several accessories which are Luxe soft, premium hide leather bands available in blush pink and graphite colors priced at $59.95 along with the Classic fitness band in black, blue, teal and plum available at $29.95. The premium looking stainless steel silver bangle is available at an additional cost of $99.95 from summer and the gold bangle as mentioned earlier will be available later one.