One of the finest looking fitness bands from Fitbit was the Fitbit Alta. While it had the smart design, smart functionality of tracking the steps and activity, what it lacked was the heart rate monitor that would've given it the tag of a perfect fitness tracker that one would want. Fortunately, the company realized the need of a sensor that tracks the heart rate and thus, the Fitbit Alta HR is the new band just launched with the heart rate tracker.
The activity tracker looks just like a bracelet and there is no change to it except for the fact that now using the Alta HR, you can check the heart rate. According to the company's R&D team, Fitbit has been working with Texas Instruments to reduce the size of the heart rate monitor, and thus the result is 25% smaller than what was packed into the Fitbit Charge 2.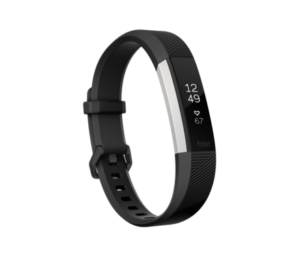 Also, unlike the 5-day battery life on the standard Fitbit Alta, the HR variant is said to have a seven-day battery life, and the other important features include the OLED display that is tap-sensitive, and while the fitness tracking includes step counting and sleep tracking, the band can also present notifications from the smartphone.
The other wearables from Fitbit that had a heart rate monitor include the Surge, Charge HR, and the Fitbit Blaze. What Fitbit is going to change this time, with the help of this same monitor, is the way it tracks the sleep of the user. Something called as Sleep Stages and Sleep Insights is going to be added to the app and this is going to be calculated by taking motion data, heart rate variability, and this will make the app show light sleep, deep sleep, and the REM sleep stages.
How much does the cost go up? In comparison to the $130 price tag of Fitbit Alta, the Alta HR is $20 higher, and with the changes in tracking and addition of this sensor, the price tag of $150 seems not so bad. But wait, the features of better sleep tracking are going to be added to the Charge 2 and Fitbit Blaze watch.
The recent standings in the wearable market show Fitbit still on top despite the decrease in the number of shipments in the last quarter of 2016. With the Alta HR, the company will look to get better with the numbers.