Huawei has introduced a new fitness tracker that is just named as Huawei Fit. The new Huawei Fit features a watch style design with a round face that comes with an always-on monochrome touchscreen display. Just like any other Fitness tracker, the Huawei fit can count steps, tracks sleep, but only a few are capable of continuously monitoring your heart rate during workouts, and the Fit does that, helping those who are a lot into fitness and want to have their heart rate monitored throughout the day.
Talking about the design, the Huawei Fit resembles the Pebble Time Round that was launched last year. The straps of the fitness tracker can be easily swapped if wish to have a makeover. This Huawei Fit Fitness Tracker will automatically start sensing when you're walking, running, or sleeping and will measure step counts; distance covered, calories burned, and your sleeping duration. Though it doesn't come with GPS support, it syncs all the data with Huawei's Wear app for Android or iOS.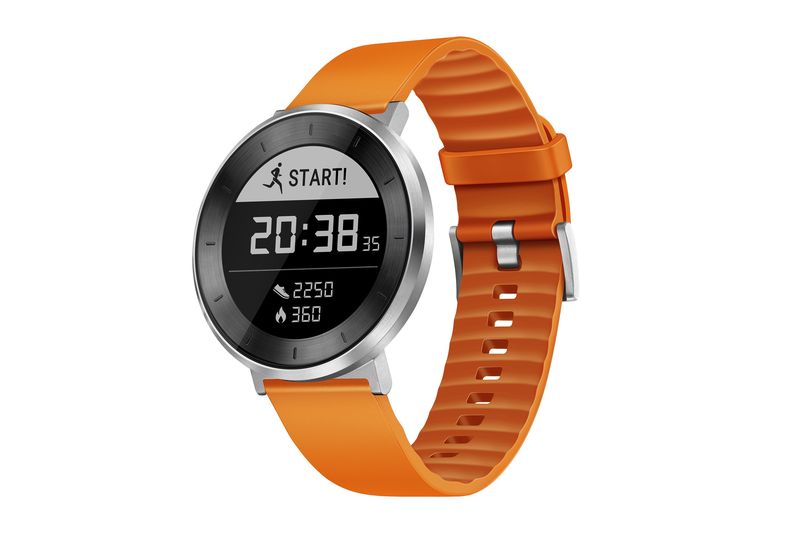 Off lately we've seen few Fitness trackers producing incorrect results in tracking, Huawei claims that the new Fit fitness tracker features "high signal strength." producing accurate results. Huawei Fit users can manually measure the heart beat or simply rely on the Fit to track automatically. It also comes with a training guide for 5K, 10K, half marathon and full marathons. Other than the traditional fitness features, the tracker will alert you of incoming calls and messages. The Huawei Fit can last up to 6 days on a single charge with normal usage and has a standby time of 30 days. Huawei Fit fitness tracker takes up to two hours to charge completely.
The all new Huawei Fit fitness tracker comes in silver or gray finish with black, orange, or blue straps and is priced at $129.99 and will be available to purchase via Best Buy, Amazon, and Newegg starting today.