TomTom India has launched their all new GPS enabled fitness tracker called TomTom Spark GPS Fitness Watch, which has integrated music player with storage space for your music. With most of the fitness enthusiasts who workout love to listen to music and the presence of storage space directly on the watch makes it easier for users to listen to music without carrying any additional gadgets.
Users who would strap their smartphones on their arms or music players in their pockets can now listen to music wireless. The number of songs which can be stored is close to 500 approx, thanks to the 3GB of music storage space available on TomTom Spark. You can pair your Spark watch to a wide range of Bluetooth headphones, so you can pair it with your present Bluetooth headphones without worrying about buying a new pair of headset for the Watch.
Apart from the music of your choice, the TomTom Spark comes pre loaded with Running Trax, a bespoke thirty minute mix of motivating, high energy, upbeat dance anthems for some of the best DJ's in the world curated by Ministry of Sound. Along with the additional music storage option, the watch comes with features like tracking of steps, active minutes, distance, calories burned and sleep duration. It comes with 24/7 activity tracking feature, a built-in heart rate monitor which accurately tracks heart rate without the need for a chest strap. Users can check all the tracking data with the help of TomTom Mysports App and follow progress along with daily and weekly goals.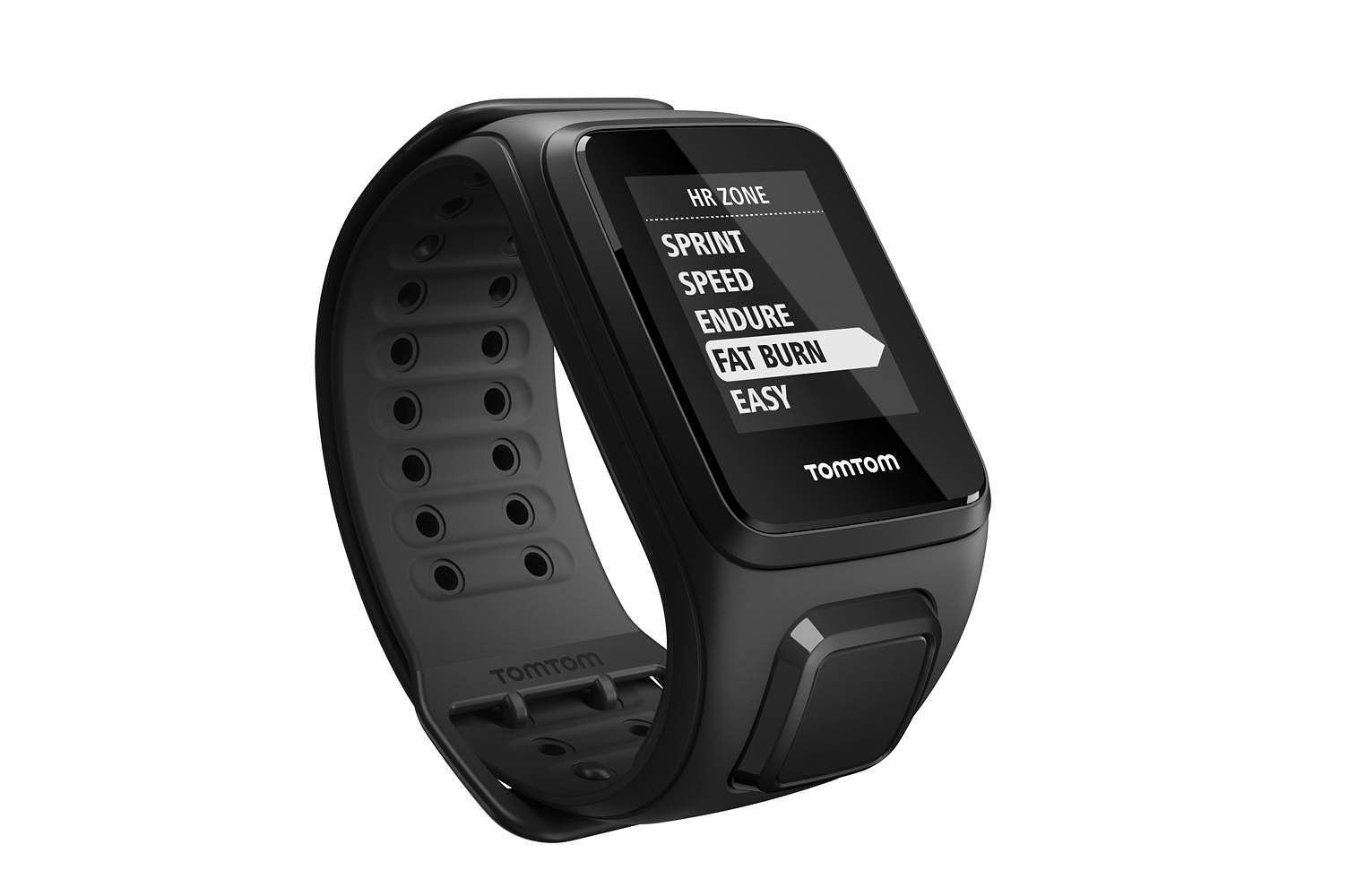 The TomTom Spark watch comes with highly accurate GPS tracking to provide real-time information including time, distance, speed and pace. You can view stats and also upload your stats via the Mysports app and review their stats wireless across multiple platforms including TomTom MySports, Nike+ and RunKeeper. There is a mode called multi-sport mode with which users can track all of their indoor and outdoor sporting activity including running, cycling, swimming, tread mill and gym workouts.
There are six variants of TomTom Spark launched in India which come with different features and pricing as well.
TomTom Spark GPS Fitness Watch for Rs. 13999
TomTom Spark Cardio GPS Fitness Watch for Rs. 17999
TomTom Spark Music GPS Fitness Watch for Rs. 17999
TomTom Spark Cardio + Music GPS Fitness Watch for Rs. 21999
TomTom Spark Music GPS Fitness Watch + Headphones Bundle for Rs. 21999
TomTom Spark Cardio + Music GPS Fitness Watch + Headphones Bundle for Rs. 25999
The TomTom Spark Watch can be purchased is two sizes of Small and Large across all leading e-commerce stores like Flipkart, Amazon, Snapdeal in India.