Bluboo has launched their first Sports smartwatch called the Xwatch which runs on Android Wear OS. The Bluboo Xwatch was showcased in the Autumn HK Global Source Exhibition which sports 1.3-inch circular ONCELL Multi-touch Retina display. The smartwatch was showcased along with Bluboo Xtouch smartphone with 5-inch FHD display and a fingerprint sensor as well. The details about both the devices were not revealed in the event.
The Xwatch is designed to give the look and feel of a regular analog watch with the round dial and the time is shown to appear like an Analog watch.  It sports a 1.3-inch Circular Multi-touch retina display with resolution of 360×360 pixels. the Xwatch is powered by an MediaTek MT2601 CPU clocked at 1.2GHz and supported by 512MB of RAM and 4GB of inbuilt storage. The device is pretty slim and beats all its major competitors in terms on thickness, the Xwatch is 9.8mm in comparison to the Moto 360 which is 11.5mm and Apple Watch is 10.5 mm in thickness.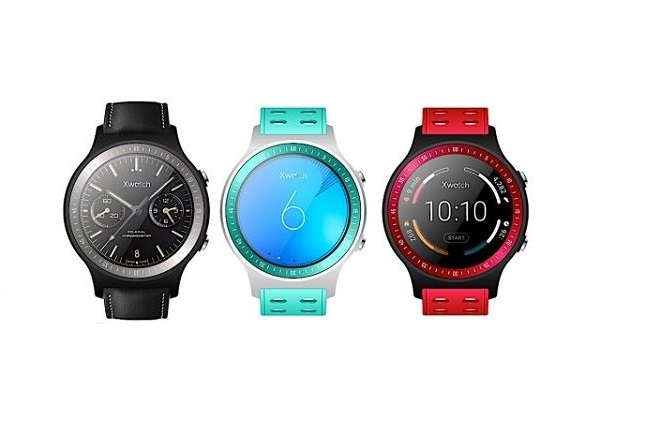 It is almost similar in size to the Moto 360 and Huawei Watch, the company has mentioned that the user experience will be identical to that of the Moto 360 as both the devices run on the same Android Wear OS. The Xwatch is powered by a 480mAh polymer battery and comes with GPS, Barometer, Cardiotachometer and Altimeter sensors .
Display: 1.3-inch (360 x 360p) ONCELL, Retina screen
Processor: 1.2GHz clocked MediaTek MT2601
RAM and Storage: 512MB RAM, 4GB internal storage
Touch: Multi-touch
OS: Android Wear
Sensors: GPS, Barometer, Cardiotachometer and Altimeter
Battery: 480mAh polymer
Bluboo has not yet revealed the pricing and the availability details of the Xwatch smartwatch, but the device is surely decent in terms of design and OS and if competitively priced can give good competition to other similar devices. Recently Fossil has also joined the smartwatch segment with its Q line having two devices Q Founder and Q Grant.