Fossil which is known for its watches giving a statement has officially entered the smartwatch territory with the Q line of smartwatches which are the Q Grant and Q Founder. There were two other devices announced, the Q Reveler and Q Dreamer which are activity trackers which look more like bracelets and sure bring a mix of tech with a fashion sense from a brand known for it.
Fossil has launched the Q Founder to look like a regular watch but is powered by a Intel processor and is said to be compatible with Android phones with Android 4.3 OS or higher as well as iPhones with iOS 8.2 and higher. All the devices are compatible with the above-mentioned OS versions. It runs on Android Wear OS.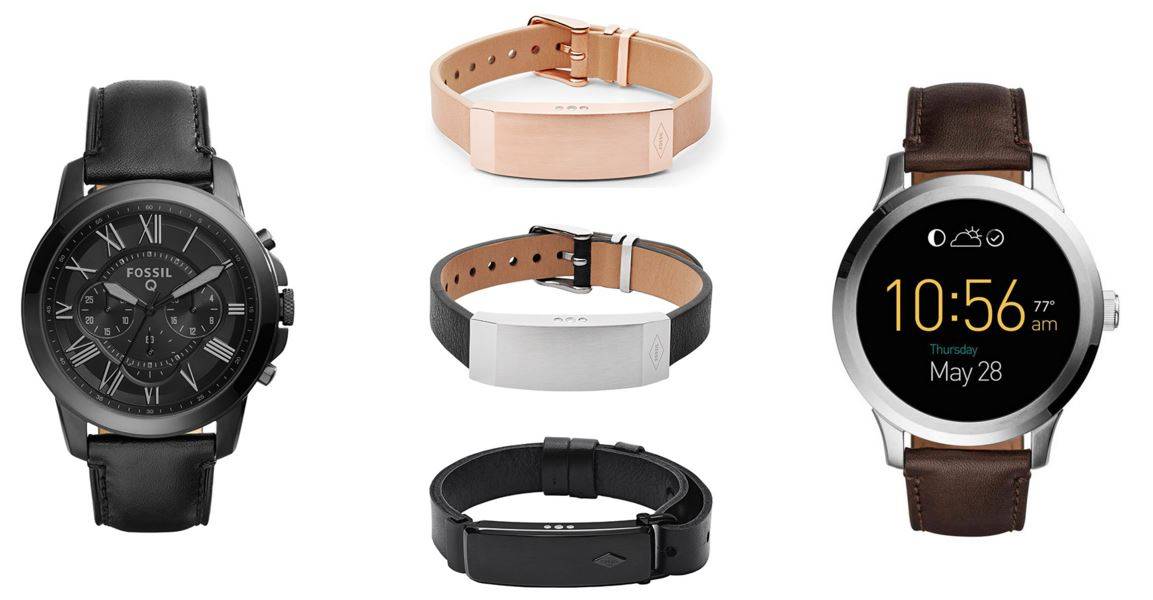 Fossil's smartwatch the Q Grant gives the appearance of a proper smartwatch with round dial and LCD display. It is connected to your Android or iPhone device with the Fossil Q App which helps as an activity tracker as well. It connects to Google Fit, Health, UP by Jawbone and UZ Record by Under Armour. It delivers emails, texts, phone calls and app notifications. The notifications are color indicated present on with side of the watch.
The smart bands Q Reveler and Q Dreamer are fitness trackers and are designed beautifully giving the Fossil touch to them . They are available in multiple colors and are priced at $125 and will be available from October 25th as well. The Fossil Q App connects the devices with the smartphone via Bluetooth 4.1.
The Q Founder is said to be priced around $250, the Q Grant will be available from October 25 and is priced from $175 to $195 and will be available just in time for the holiday season. The Q Reveler and Q Dreamer are also available form October 25ht and priced at $125.