Fossil has unveiled a range of new wearable devices, digital and analog smartwatches along with a new activity tracker called Q Motion activity and sleep tracker. The company has unveiled  Q marshal and Q Wander smartwatches and both are powered by Android Wear. Both smartwatches come in 44mm and 46mm circular cases with various options to choose form for body style and strap options. Both watches have the always-on display which shoes information like time, date and other notifications like calls and alerts.
Both the watches come with wireless charging and are not just compatible with Android devices but also with iPhones. From the design point of view, the Q wander has more of a feminine design to it with the soft curves and multi-finish case compared to the more rugged case which is navy blue plated along with a vintage leather strap giving the Q Marshal more many look and feel to it.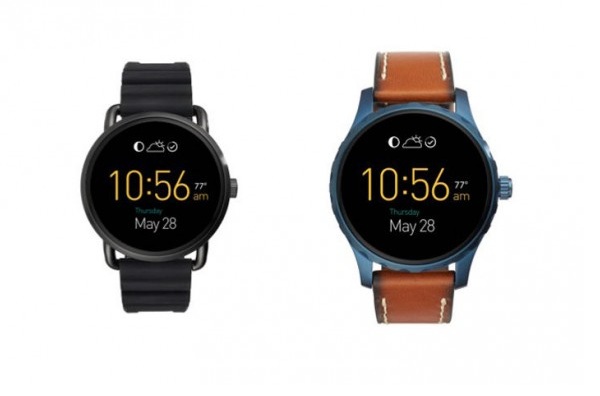 Both Q Wander and Q Marshal come with Google Now integration which displays information and alerts like your flight timings and other reminders based on your Google Now cards. For making both the smartwatches more suited to your style, Fossil has provided customization options like various watch face designs along with Fossil dials and interchangeable straps.
The Q Marshal and Q Wander Android Wear smartwatches are priced at$275 and will be available later this year. Fossil has also announced other wearable devices like the Q Tailor and Q Nate Smart Analog Movement watches along side the Q motion affordable activity tracker.