VU, the TV brand based out of California has already been selling Televisions in India, but the new PremiumSmart TV range takes on the bigger brands with affordable pricing even though the TVs offer smart features. The initial series has four televisions that differ by the screen size, and only the smallest one comes with HD resolution while the others have a Full HD display.
The new VU PremiumSmart TVs come with an in-built Wi-Fi functionality, HDMI connectivity, Screen Sharing facilities, USB ports, MHL and DLNA features. The televisions come with an array of services including on-demand video content, gaming genre, and more.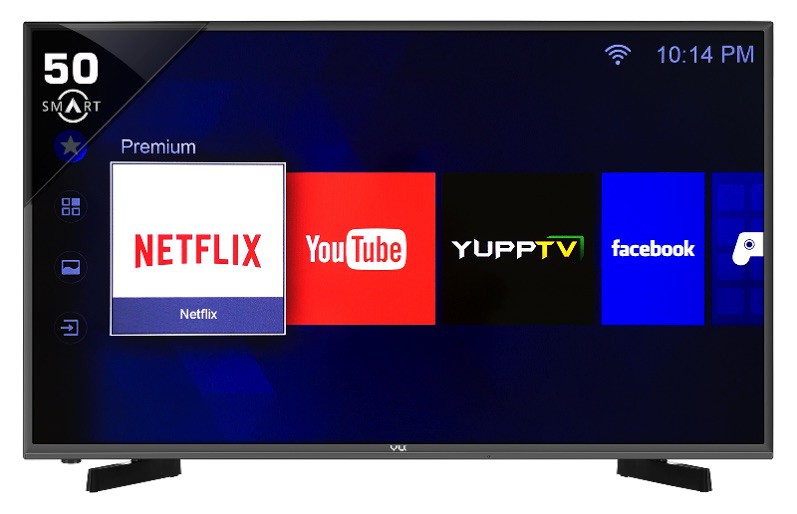 There is a collection of unlimited movies, videos, TV channels, and cartoons. Along with that, there is an in-built gaming center for entertainment. The remote control included in the package has shortcuts to Netflix and YouTube so that there is an easier and quicker access to the apps.
The TVs are powered by Quad-Core Internet Video Processor, and the on-demand video channels in them are YuppTV, RedBull, Kidoz, Tedx, and there are social apps like Facebook, Twitter, LinkedIn, and others.
Ms. Devita Saraf, CEO and Design Head, Vu Technologies, commented, "We live in a globalized world, where the demand for high quality and entertaining content has evolved the geographical limitations. Although traditionally, TV has been referred to as the Idiot Box, we were curious to discover how we may smarten up the same. The curiosity led to the creation of PremiumSmart TV with Quad-core Internet video processor, providing excellent entertainment services."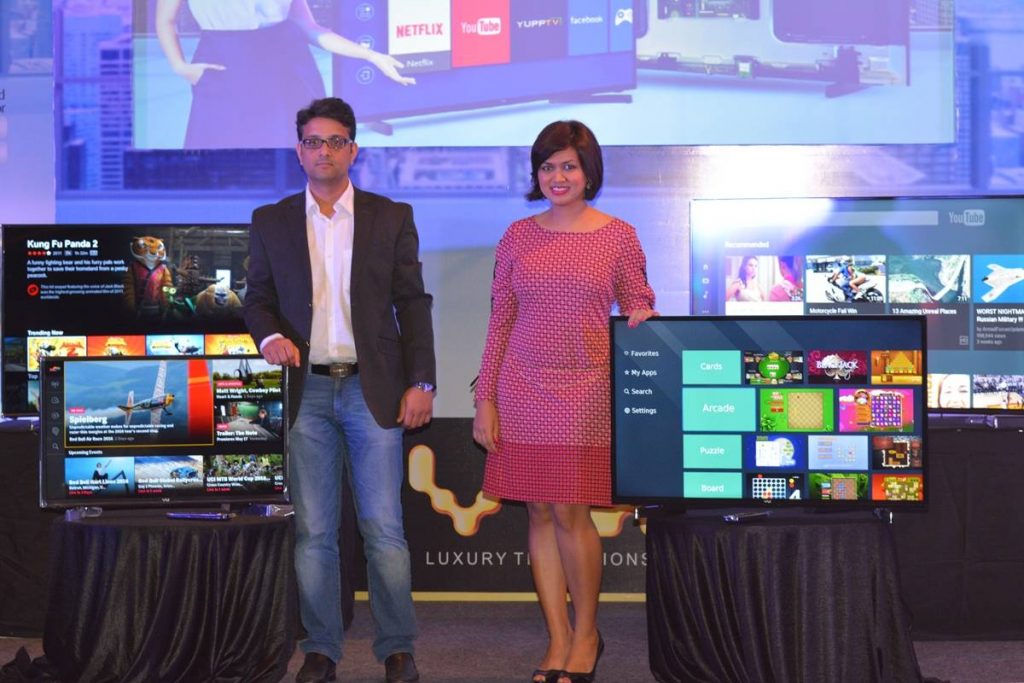 These TVs are available exclusively on Flipkart and the pricing is as follows.
VU 32″ SMART TV HD resolution – Rs. 20000
VU 40″ SMART TV Full HD resolution – Rs. 30000
VU 50″ SMART TV Full HD resolution – Rs. 42000
VU 55″ SMART TV Full HD resolution – Rs. 52000