Facebook CEO Mark Zuckerberg who had earlier made an announcement about Facebook working on a dislike button, seems to be taking shape now. Not exactly in the form of a Dislike button but a set of Emoji which represent different emotions, there are six emoji which Facebook might be calling as "Reactions" as told to Techcrunch.
This seems to be a better idea which gives the users a wide range of emoji icons to show their reactions accordingly. the emoji options which can be seen are "like, love, haha, yay, wow, sad, and angry". These options will be available on updates which used to give you the Like option like your friends updates and photos, any update or photo on a page you like, or group etc.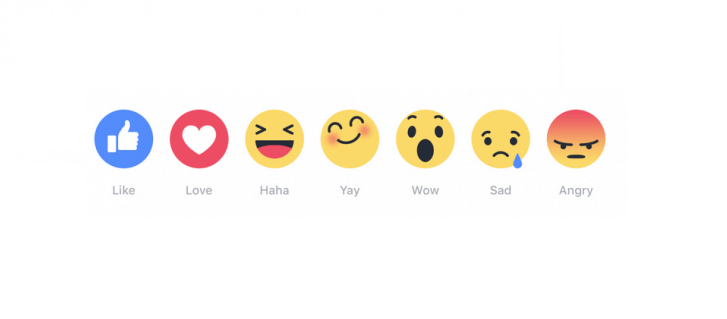 If you are frantically searching for the "Reactions" emoji in your Facebook account, you have to read this first. Adam Mosseri, Facebook's director of products, told TechCrunch that the Reactions have only been restricted to users from two markets initially in its testing phase – Spain and Ireland. The update can be used on friends and networks who are residing inside these national borders only. Facebook has mentioned that this is just the testing phase and the exact emoji which are being tested may not be used in the final official update.
With the use of emoji icons in Facebook chat and WhatsApp being a daily part of life while chatting the use of multiple emoji instead of a single dislike button will be more useful in helping users show their feeling, with a tear drop rolling down the cheek for any sad news or update from a friend, and a "yay" emoji for an exciting news.
The number of reactions that any post has received will be seen underneath the post and users will be able to see who reacted and how there itself. Are you excited to get the new set of reactions emoji instead of just the dislike button? and what other emoji icons would be better compared to the present set being tested by Facebook, do share your views in the comments section.
Source: Techcrunch