What happens when a leading e-commerce company collaborates with a leading mobile phone retail chain? You get your gadgets delivered within two hours! Yes that's right, PayTM has collaborated with the mobile retail chain The Mobile Store to complete its smartphone orders within 2 hours!
According to sources, the company will first invest an amount of Rs. 100cr in the starting of this new venture and aims to earn at least Rs. 4,000 cr. within an year of this project. This is really a great idea for quicker deliveries and it is really wise of Paytm that they took this step especially after FlipKart's move of collaborating with the "dabbawalas" in Mumbai for faster deliveries.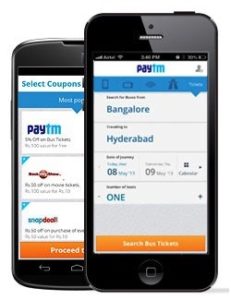 It is going to be a really difficult task in India to deliver smartphones within just 2 hours, thanks to all the traffic on the roads. But still it is a great move as The Mobile Stores are spread in almost each and every nook and corner of the country. Keeping the demand of smartphones in India, this is going to be a really challenging task for the company.
On the other hand, The MobileStore also thinks that this new model will help them improve their sales. Now this is going to be a move on which all the e-commerce people are going to keep an eye on!