Despite all the web-based services we use every day, the internet and our daily lives have a boundary between them. However, the Internet of Things — commonly known as IOT — is all set to bridge that boundary, and thus connect our real life to the internet in such a way that we can make our lives smart! In an always-growing field like Internet of Things, Air is a new member but a truly revolutionary one.
You'd have seen many automation systems for your home; usually, a very bulky system requiring a complete rewiring of your house, letting you only switch on/off your appliances without much flexibility. This is where Air becomes fresh; it leverages the power of IOT, bringing a whole new experience with your home in a very sleek and compact form. In short, Air is the new-generation, smart and impressive manager for your home electronic appliances, making it a sold out product within just one month after its launch. In this post, we will have an in-detail overview of the product and technology behind and why it makes sense to get Air for your home.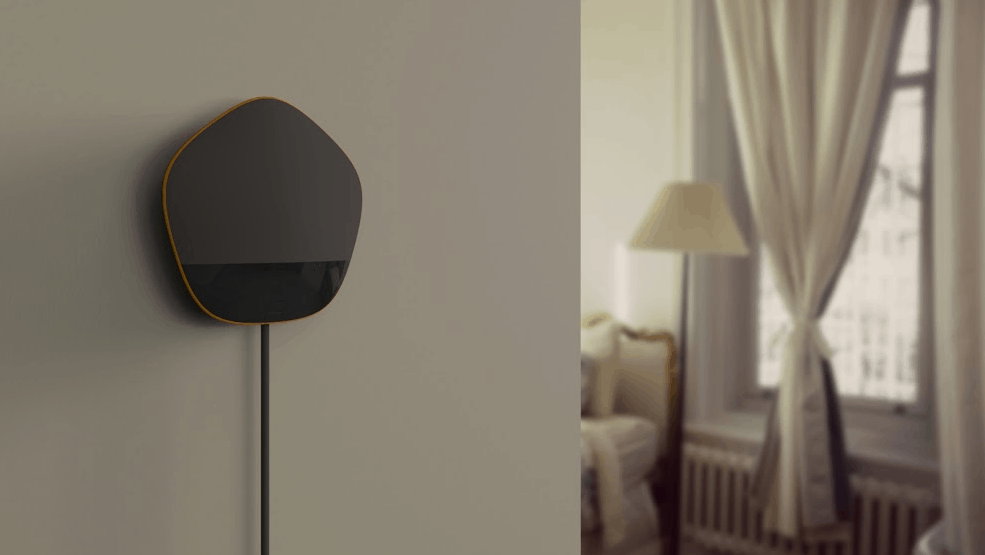 Air — Things You Should Know
Air is designed and developed by Leaf Technologies Private Limited, a company from Mumbai, India. The company has been quite successful in creating a home automation suite that doesn't require you to dig out all the switchboards and rewire. Instead, with the existing wiring system and appliances you have, Air can be installed in an effective way to control all your appliances. You can make your home appliances smart, with not much effort. From installation to maintenance, there is experts' support available from Air. And we should say, Air is just charming.
Air — Design & Technology
Given that there's a Wi-Fi router in your home with a good Internet connection setting up Air is a simple task. Air can be classified into two parts, and they are as follows.
There's the Air room unit, which acts as the bridge between your controls and appliances. This small, black and shiny pentagonal box has all the necessary sensors and technologies that make your home smarter, from the usability point of view. From a temperature sensor that detects fire to a universal IR remote control system for managing your appliances, Air would do the job perfectly fine. The room unit grants you access to a plethora of features, giving you control of all your appliances in the palm of your hand.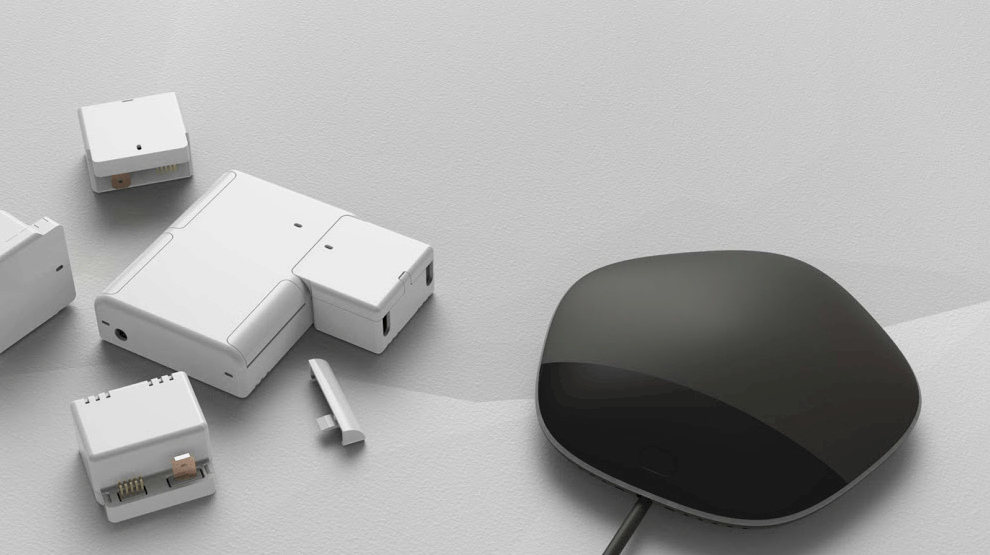 The other part of Air is the switchboard modules, which are connected behind your existing switchboards, to give control to Air. Once you have attached the modules to the switchboard, the modules can establish a Bluetooth-based connection between your home appliances and Air room unit.
Once Air room unit and switchboard modules have been installed successfully, you can use the Air app — available for both Android and iOS — and start controlling your home appliances, regardless of where you are or what you're doing.
Air App — Control through Smartphones
With Air, you can turn your Smartphone into a universal remote control for all your home appliances, from your AC to fans, from ambient lights to heaters. You can even have advanced control options such as adjustment of temperature and intensity of light.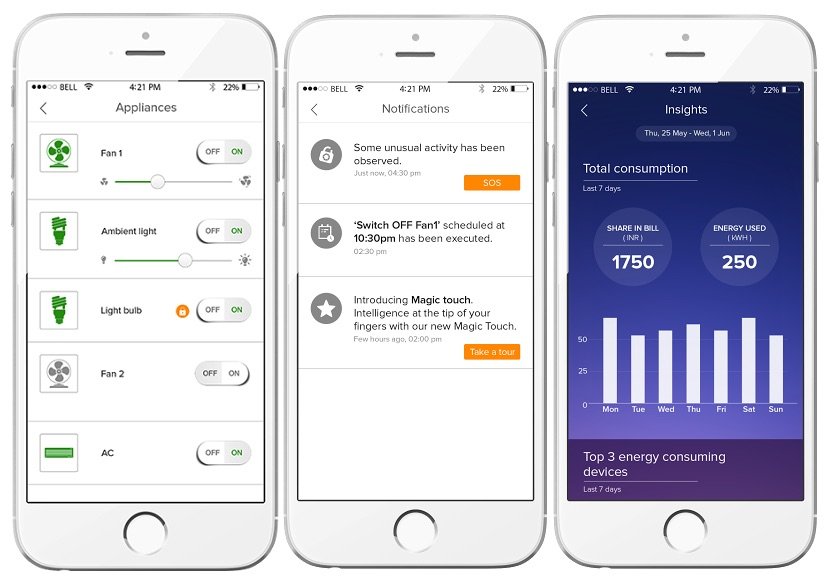 Also, you will be notified about a variety of things happening at your home; let that be a leakage of gas, an intrusion or an energy spike. The app lets you create various schedules for easier management of appliances. And what's more, you can even add members of your family to control appliances!
Why Should You Get Air for Your Home?
There are several reasons why you should do that! We are going to list out the most prominent ones, from the user's point of view.
Smarter Management of Home Appliances
By installing Air at your home, you're bringing appliances management into the next level! As we said earlier, you can toggle or adjust your home appliances using the Smartphone application of Air. Apart from that, when you've given it a time of 21 days, Air would learn your habits, preferences, etc. to get you personalized results. And this feature is aptly named Magic Touch.
Air would be able to control your home appliances in a manner that is safer and efficient regarding energy usage. Wouldn't it be awesome if your room is in your desired temperature when you get home after work? Well, that's what Magic Touch does in the literal sense.
There's also a feature named One Touch. By placing your hands on the Air unit's touch-sensitive surface, you can switch on a variety of home appliances. This is good when you need an all-set environment in your home, in no time. And regarding the issue of appliance scheduling, there's both regular manual Scheduling and Smart Scheduling options available in Air.
Auto Away Mode & Other Safety Options
Thanks to the variety of sensors in Air room unit, a bunch of safety-oriented features are offered by Air. For instance, there's an 'Auto Away' mode that works depending upon human presence in the room. If Air cannot detect the presence in the room for a few minutes (using an algorithm that takes into account time of day, season, etc.), it'll switch off your home appliances sequentially, thus bringing the energy bills down. This is just an impressive feature, and there's more.
You can have instant notifications if there are some unwanted activity in the house, such as gas leakage, fire, intrusion, etc. Once you have set up Air in your room or home, you can be quite confident about its safety.
As we mentioned earlier, the expert team from Air would do the installation procedure in a duration of fewer than thirty minutes without costing you a dime extra. Meanwhile, you can get the Air app ready in your Smartphone and be all set to start controlling. Even if you are planning to move to another place, Air will reinstall the product for you, that too free of cost!  — isn't that great?
There's an Energy Monitoring system in each switchboard module of Air. Using this, Air can learn how much resources are being consumed by your appliances. You get not only insights but also suggestions to bring the energy consumption to a lower level.
The Bottom Line
Considering all these, Air is a smarter, intelligent and all-in-one home automation and home appliances control suite for Smart homes out there. It has all the features to be smart and the design is very comfortable and flexible; the perfect it fit your loving home.
Download the app for your Android phone: