Many people out there have been sick of losing their valuables such as luggage at travel stations, missing kids at a crowded place, and someone would have a naughty dog, which would run away every other time. There have been many gadgets like tiny GPS trackers, which could track the object to, which it has been assembled to.
BAM, a US-based company has come with a device named BAM, which can not only track the location of the tagged object but also can take a snap, record videos, record voice, play soundtrack and what not? BAM can last up to a year before running out of the battery. BAM has started the campaign on Indiegogo and they are seeking of raising funds of just $1,570, which still has a month to complete.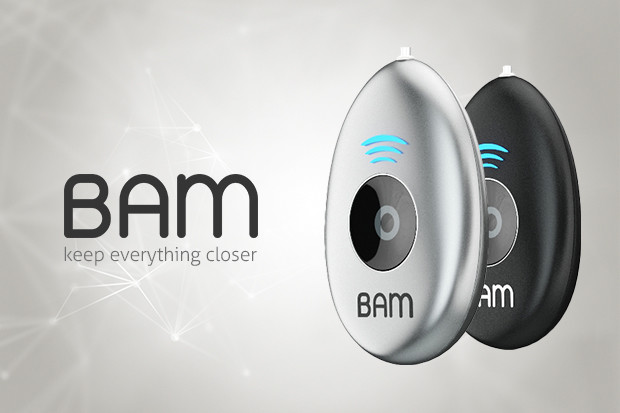 BAM is a tiny tracker, which can be attached to anything that you want to have a closer eye on. That means that everything from your kids and elderly, to your wallet and luggage can be monitored through the Bam network.
Robert Bamaev, the founder, by whom the BAM is named after, claims that they have done their best to keep the design and mobile app as simple and user-friendly as possible so that it could be used by younger children to old people who are not that tech savvy and the most important thing reason for this was to keep the price low, which will also give them the possibility to manufacture in mass as well as on smaller scale.
All you need to do is, download the mobile application and attach BAM to anything that you want to track. Through the mobile app, you can set any distance from the object that you have tagged BAM with to get you notified when you are out of range. Bam works in two different ways so even when you leave your phone behind Bam will light up and will give you a sound notification.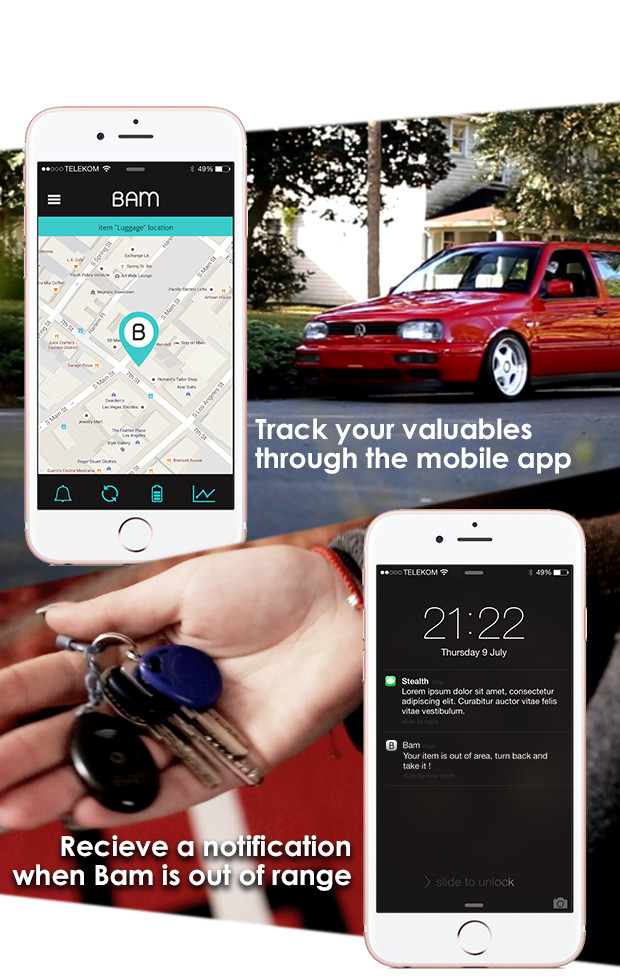 With BAM, you can completely keep track of your young kids and elderly. You can use the nano microphone on BAM to keep track of your newly born, or just to record voice notes comfortably. Are you fond of selfies? Then BAM can act as a remote to take snaps while you hold your phone up high. The company claims that after testing and adjusting the accuracy and the battery life they have achieved an accuracy of 2-4 feet. There are two colours in, which BAM is available, namely, Silver-gray and Black. The company also gives you the chance to engrave something on the BAM such as your pet's name or anything that you want to.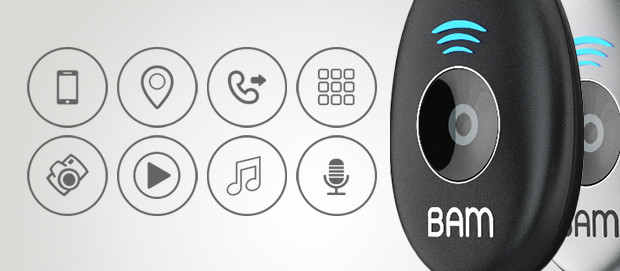 BAM connects to your smartphone running on Android or iOS via Bluetooth 4.0 and has a wireless range of up to 100 feet. It runs on CR2020 lithium replaceable battery and has a run time of up to a year. However, you'll be getting BAM along with an extra battery. All you need to do is unlock the battery holder, remove the used battery and insert the new one inside.
There are seven pledges from, which you can choose one. However, you need to pledge an extra $6 if you are not from the US to ship it to you. The shipping starts only after July 2016 when the final testing will be done. Interested? Check out the campaign on Indiegogo.
While we talk about these projects from crowdsourcing websites, we cannot guarantee or vouch for their delivery or whether they would be successfully made or not, but they are among the coolest ideas people have got.