We take our GoPros and waterproof smartphones and camera just to capture some cool snaps in the swimming pool or any water rides. But, we won't be able to take them deep into the water, isn't it? How about having a drone-like device which follows you and records cool videos that you can take deep into the water anywhere you want while snorkelling or exploring the deep?
iBubble is here for you to follow autonomously while you are deep in the sea snorkelling or in any deep water things you want to do, which will capture and record all your beautiful moments under the water. You can also attach your GoPro to iBubble to use it. Now you can keep on finding Nemo while iBubble records your moments. So, this is what you do when life gives you lemons, haha.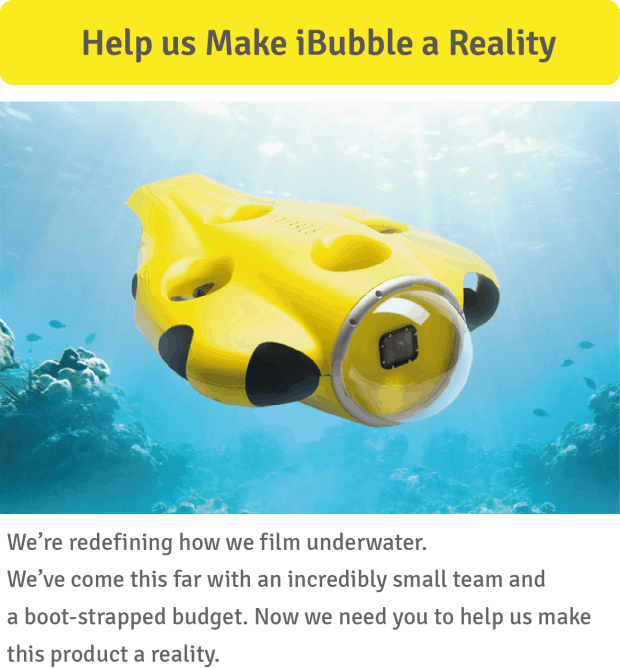 The main idea of the iBubble has come up due to the divers and snorkelers in the team itself. They wanted to live back their moments in the water. Thus, they came up with iBubble first creating its prototype before. They have started the campaign on IndieGoGo to raise funds with a goal of $75000, and they have already got $120000 with still at least a month left for the campaign to end.
iBubble is equipped with entirely autonomous technology, one-hour of battery life, bracelet to select filming mode, professional grade camera movements, and filming angles, avoiding obstacles in the water, two 1000 lumens lights, and image stabilisation system. It also resurfaces automatically in case of emergency or returns and tags along with the diver if out of battery.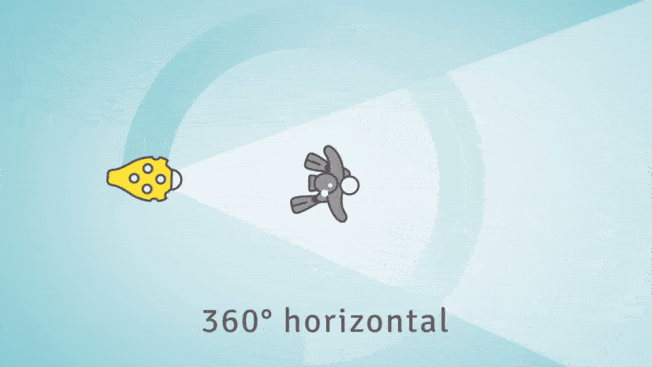 The usage of patented underwater localization technology helps iBubble to film entire diving sessions up to an hour. It's like an autonomous drone which runs under water like a submarine. It can orbit around you without any interruption in focus with the camera stabilization system. And thanks to the two 1000 lumen lights to see clearly and film it neatly. (A job well done).
You can also take the manual control for some close-up shots which helps in precise camera handling. All you do is, simply call the iBubble back via your bracelet and you can use it as a normal underwater camera and also returns to follow mode automatically.
Do you want to sneak in with your camera to find what's inside those frozen lakes? You can explore that lake out with iBubble via Live Video Feedback with a wired RC of 100m wire which is also waterproof.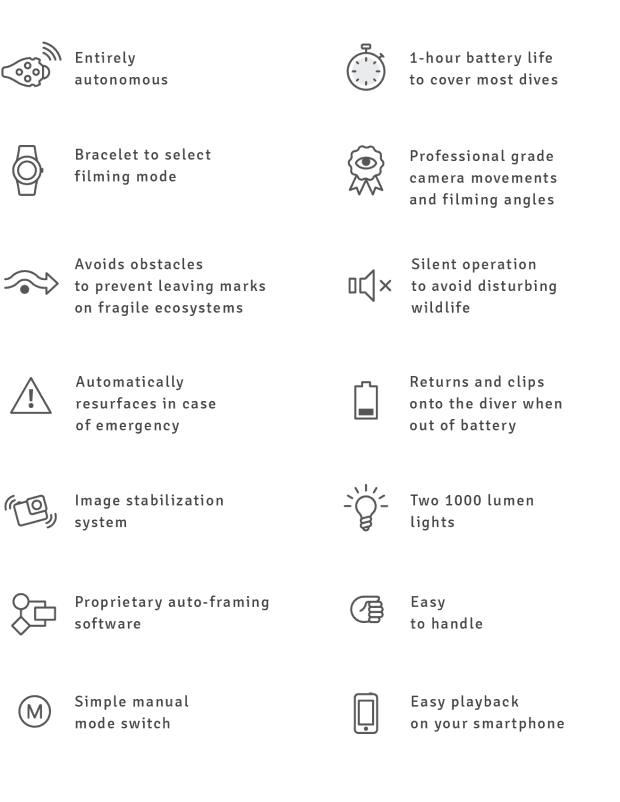 It weighs about 5Kgs, can reach up to 60m in depth with a rop speed of 1m/s. GoPro ( Hero 3 and up models) are compatible. iBubble has two 1000 lumen lights and a 2x 8000mAh Li-Po replaceable battery. Its app is compatible with iOS and Android and can stream wireless video footage to your smartphone.
You have seven Perks to choose from. Sadly, the estimated delivery after backing it up is in June 2017. Maybe, it's worth the wait until all the process of theirs gets completed according to their timeline. Excited? Check out the campaign at IndieGoGo.
While we talk about these projects from crowdsourcing websites, we cannot guarantee or vouch for their delivery or whether they would be successfully made or not, but they are among the coolest ideas people have got.