Recently there was a listing on TENAA about a device listed as C106 where some of the specifications of the device were revealed. But today there is an official announcement by LeEco-CoolPad about a smartphone which will be launched as a collaboration by the two companies. LeEco has acquired a major stake in CoolPad and this can be seen as as result.The device is being called the Cool1 which was revealed officially on their official Weibo handle. From the name we can see that the device depicts the collaboration between the two companies with the Dual rear camera lens also being shown in the name itself.
Last week a photo was also leaked showing the back of the device in the hands of a user revealing the Dual lens camera and the Fingerprint sensor on the back of the device. Based on the recent rumors regarding the specifications of the device, it sports a 5.5-inch display with 2K resolution and is said to be powered by a Snapdragon 820 chipset having 4GB of RAM at offer.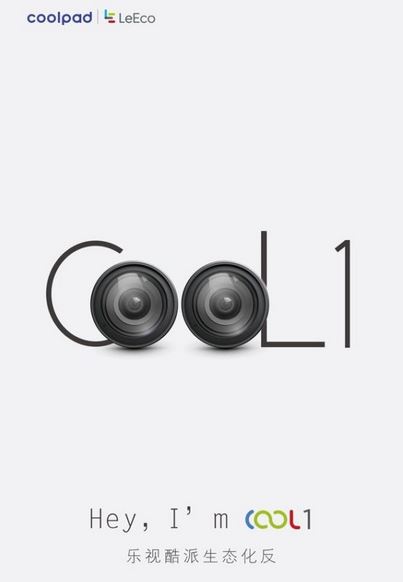 With the specifications it appears to be a Flagship device which is being launched, the other specifications of the device leaked in rumors reveal 64GB of internal storage and the device will run on two Operating Systems based on Android 6.0 Marshmallow – CoolPad's CoolUI and LeEco's EUI which gives users the option to choose from either of the one. The CooL1 will be sporting a 3500mAh battery and a fingerprint sensor on the back of the device.
The details about the camera and the pricing of the device have not been revealed yet and as both the companies are known to price their devices aggressively we can expect a very competitively priced device at offer. The CooL1 will be revealed officially on August 10th in China according to the company.