If you are following the smartphone scene in the recent times, you probably should be knowing about the Freedom 251 fiasco, and no one till date knows whether people will actually get the device for the Rs. 251 they paid for it.
Now, a new device named Docoss X1 is put up on sale, with a similar concept – newspaper ads to grab offline buyers who can go online and book the device for the said price of Rs. 888, which might not seem high for many.
What's included? To quickly put, the X1 has a 4-inch display, 1.3 GHz quad-core processor, 1GB RAM, Android KitKat, 1300 mAh battery, 4GB ROM and expansion slot, Dual SIM, 2MP rear and VGA front-facing camera. Check the Docoss X1 specifications.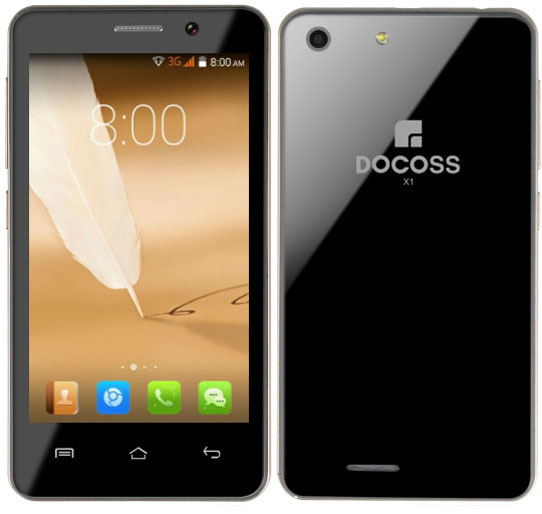 Well, not at all bad for the price it is being sold for, right? But, you know what we would be asking next.
Will Docoss (I don't see any information about it online) really ship the phone? The only positive note that we see here is that the newspaper ad shows a star mark note saying "Cash on Delivery", so you don't really need to pay upfront.
But, the website mentioned (docoss.com) isn't opening right now so I couldn't see what are the payment options and whether one can really book a phone without paying anything up front. Apart from online booking of Docoss X1, the booking is possible via. SMS as well, and the bookings open today, at 27th April 6:00 a.m. and end in a couple of days. Another positive thing to note is that the shipping will begin on May 2nd, so unlike Ringing Bells Freedom 251, there is no long wait.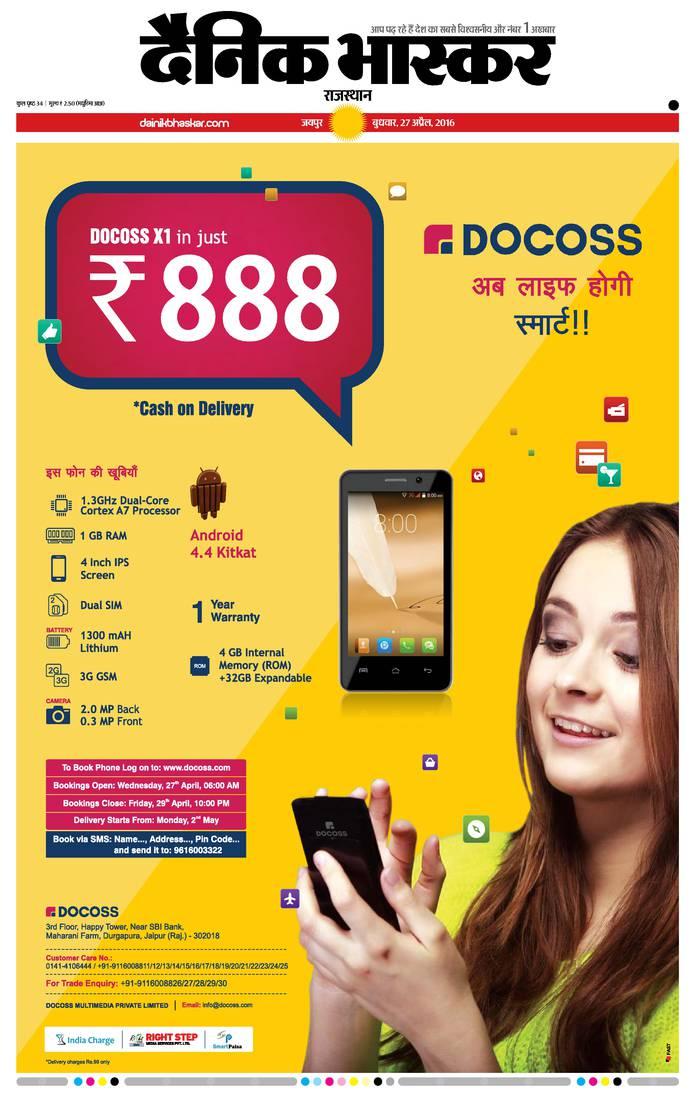 One cannot easily judge the brand, the device, or even the offer because things look too shady when prices are unrealistic, but then if you are able to book the phone without paying a penny to start with, what's the harm in trying? Whether it is following the path of Ringing Bells or not, we'll find out soon.
The newspaper where it is advertised is Dainik Bhaskar (Thank you Ravi Manglani for the tip).