The level of customization that you can do on your Android smartphone, even without rooting it, is pretty great. You can change the look of your entire user interface on Android by getting yourself a custom Launcher (check the best Android launchers) and great icon packs to go with it. Along with that, you can also assign a matching wallpaper that will do the trick. Your phone will look unique, that is something that I think people on iOS can not achieve yet.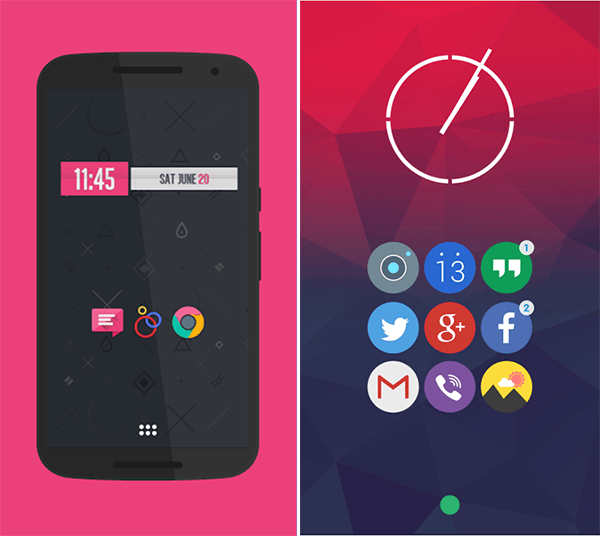 I am a big Icon pack freak, and I practically buy icon packs every few weeks, just because I want to spice up my Android experience on my phone. My launcher of choice is Nova Launcher Prime and currently I'm using one of the icon packs listed in this list. I'll let you know which one really soon! 😉
Materialistik Icon Pack (
Paid
)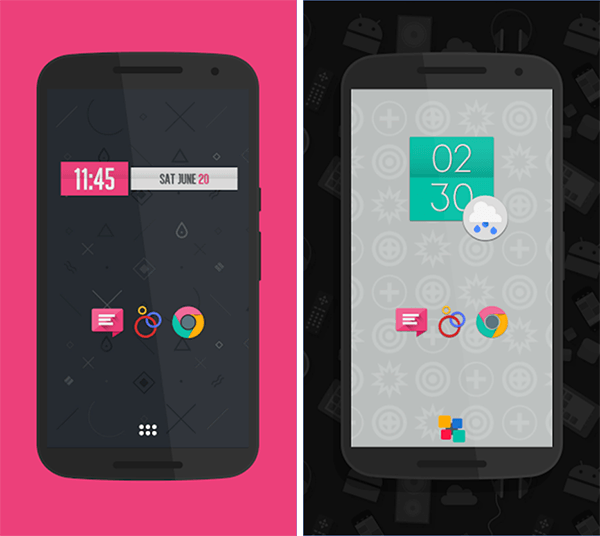 The Materialistik Icon Pack is the first one that I ever purchased. It gave a material design look to all my icons on the home screen, along with a lot of good wallpapers to go along with the icons. As of writing this, the icon pack features over 3300 icons inspired by material design, and you can request icons for specific apps if it's not there. They will be added to the pack in a short while. Also, it features Icon masking for the applications that it does not have any icons so they don't look odd with the other icons.
Retrorika Icon Pack (
Paid
)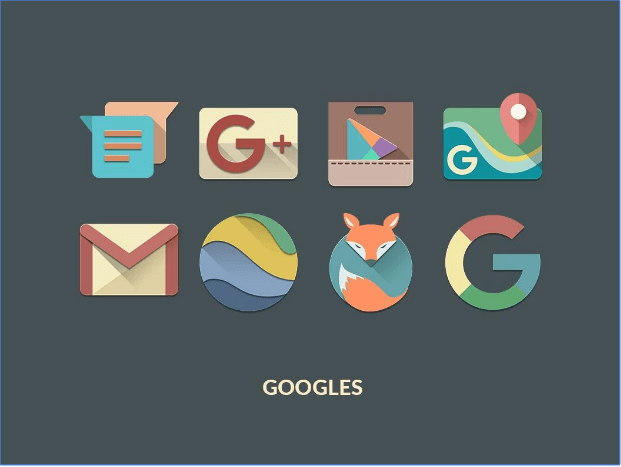 The Retrorika Icon Pack is from the same developer who brought us the Materialistik Icon pack and this icon pack, just as the name suggests is based on a retro theme. Everything that they have in the icon pack makes you feel like a retro lover with all the colours and styles used in the icons as well as the included wallpapers. This icon pack features over 3100 icons and more are being added every week. You can request icons for certain apps if they're not there in the pack yet.
Rondo Icon Pack (
Free
)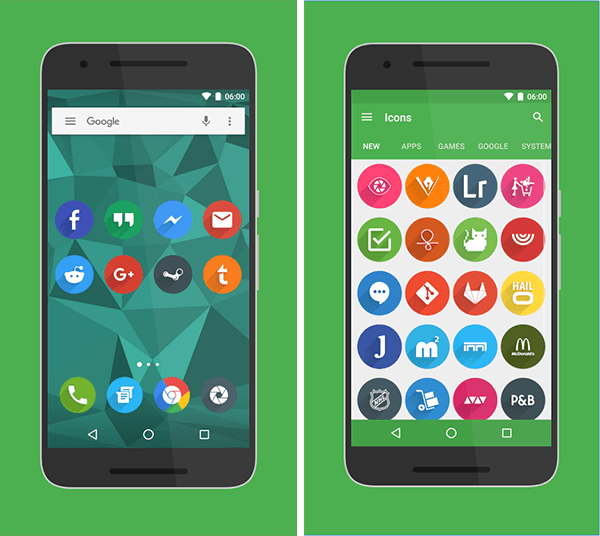 The Rondo Icon Pack is a great free icon pack that makes all your icons round. It features a good number of icons, and it masks the icons that it does not support right now so that all your icons look round when you look at them. This icon pack also comes with a gallery of wallpapers that you can use along with this icon pack without any issues. Now since this is a free icon pack, the developer is not so quick in rolling out updates for the icons or responding to the requests you make but still they roll out updates every so often.
Moonshine Icon Pack (Free)
The Moonshine Icon Pack was the first icon pack that I ever used on my phone and that got me to really like the customizing feature of Android. The Moonshine pack gives all the icons a great overhaul, but not adding any additional colours or background to the icons. Most people won't even notice if they have the Moonshine icon pack installed because the icons look so neat and clean that you think they are the stock icons itself. Again, since this is a free icon pack, it does not feature that many icons and the updates are also a bit slow, but nonetheless, it is still updated every now and then.
Elun Icon Pack (
Paid
)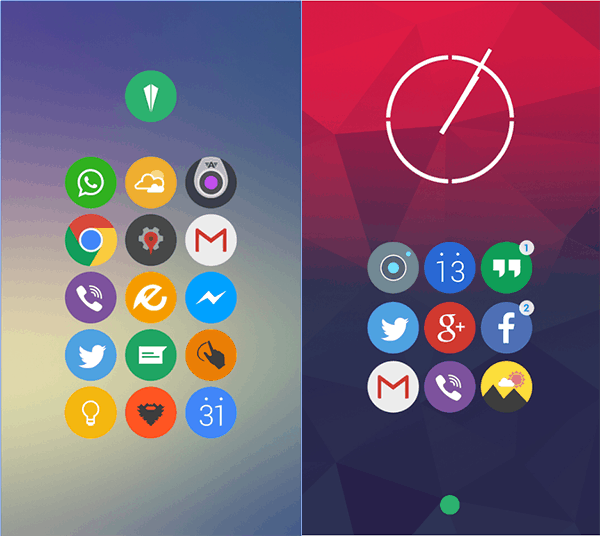 The Elun Icon pack kind of looks like the Rondo Icon Pack on first look, but since this is a paid version of an icon pack, it has a lot more icons than the Rondo Icon Pack and features good wallpapers to go with the icons as well. The Elun Icon Pack over 3600 icons and is updated every week with new icons and updated icons for apps. You can make a request for an icon and it will be catered to in a short while definitely.
Now I have used all these icon packs in the past and currently I'm using the Elun Icon Pack on my phone with the Nova Launcher Prime. The list above for the icon packs consists of the ones that I like personally, however, someone else might have a different list based on their liking. Anyway, feel free to share this list of icon packs with your friends and family so they can learn about these icon packs as well!