The Fingerprint sensor has become an integral part of almost every smartphone these days and the Xiaomi Redmi Note 3 also sports one located on the back of the device below the camera set up. The Fingerprint Sensor in the Redmi Note 3 is said to unlock the device in a fraction of a second. Xiaomi has taken the Fingerprint sensor uses to the next level and is using the sensor to perform a variety of other functions.
I am going to list out each feature or function which is possible with the Fingerprint Sensor in the Redmi Note 3. You can have a total of five Fingerprint profiles stored on the device which does not only include fingerprints but also includes other parts of the body like the lips as shown by Hugo Barra at the launch event.
Register for sale of Redmi Note 3 on Amazon.in
Fingerprint unlock: This is the basic function of the device, and there is nothing unique about it, it can be used to unlock the device in a fraction of a second.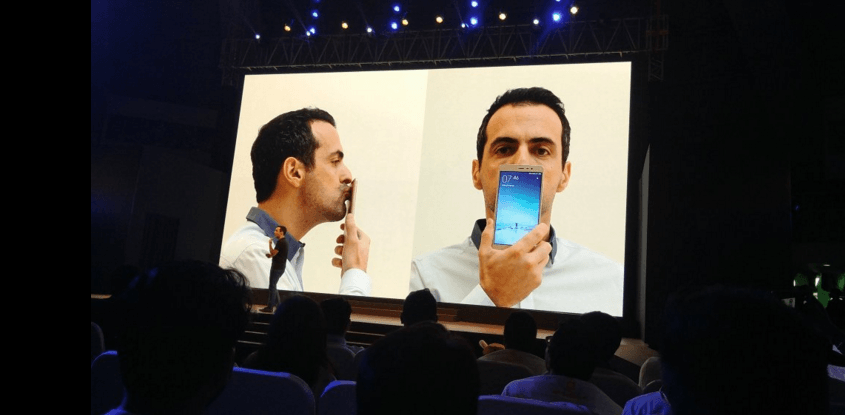 Lip Unlock: This is a unique feature, you can even set your Lip as one of the fingerprint profiles. It is known that every humans lip has its print which is similar to that of the Fingerprint so why not use it to our advantage. It was showcased at the event by Hugo Barra who saved his lower lip as a profile and used it to unlock the device.
Selfie capture: This feature is one of the pretty useful ones in the day to day life, you can use the fingerprint sensor to capture a selfie with the front camera which is the correct position in which you hold your device and the index finger is located at, it decreases the vibration as well.
Rear camera selfie capture: The 16MP rear camera can also be used to take a selfie, which is quite impressive and it is possible with the Fingerprint sensor. By holding the device back facing towards you and the index finger is used to capture the photo and this eliminates the vibrations which might be caused by trying to capture normally.
Hidden Folder: The fingerprint sensor can be used to set and view hidden folders in your device which makes it quite secure compared to the regular pass code lock.
App Lock: A specific app can also be locked and unlocked using the fingerprint sensor.
Third party apps login: You can also login to some of the third party applications using the fingerprint sensor. The apps which are supporting the feature are Cleartrip, Flipkart, Paytm, Bookmyshow and HDFC.
Xiaomi has really unlocked the scope of Fingerprint sensor and its uses, it will be time before many other features are added to take advantage of the sensor.