With the time for OnePlus to reveal their next flagship device coming near there are rumors and leaks happening at a rapid pace, almost a week ago Carl Pei, OnePlus co-founder mentioned to CNET about the OnePlus 3 launch date and Revamped design. According to Carl Pei one thing which is confirmed is the launch date of OnePlus 3 which is June 2016.
There was a mention about the design change but no clues were given regarding the changes by him. To keep the excitement going, a new leak by Taiwanese blogger, Mobile-dad shows the expected revamped design of the OnePlus 3. The leaked concept shows the front and back of the OnePlus 3 giving us a rough idea about the design of the device.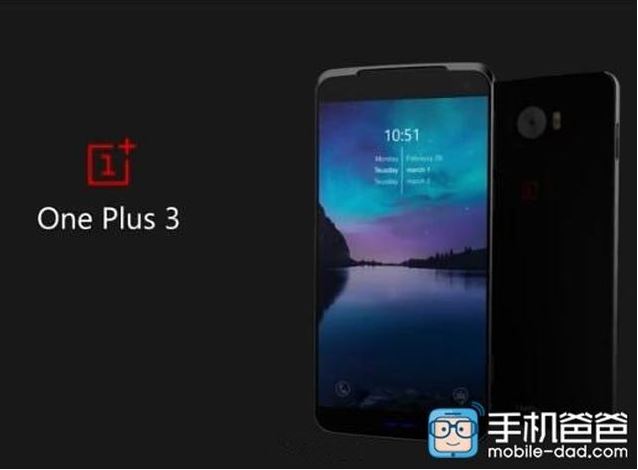 The concept shows the front of the device having an almost bezel-less display with the Home button at the bottom of the display still in place and two speakers on the front one on top and the other at the bottom.  Another important observation which can be made from the concept design is the dedicated shutter key for the camera seen on the left side of the device.
That being the concept image showing us the design and exteriors of the device, there are leaks about the internals of the device as well sporting a 5.5-inch Full HD display and is said to be powered by the latest Snapdragon 820 SoC along with a rumored Ultrasonic Fingerprint sensor. It will come running on Android OS but there are rumors about Microsoft planning to bring Windows 10 to the OnePlus 3.
Although the concept image looks realistic there is no way to confirm whether the device in the image is the final approved design or one of the many concepts produced.